Urdu is a language which is a called Lashkari Language. It is spoken in Pakistan, India and Nepal. Urdu sad poetry is the most famous form of poetry in this language. Most of the Urdu poets who kept writing poems in relation, to Love (Love of two kinds: Love for God & Love for a Human Being) had been involved in writing, Urdu Sad Poetry.
Urdu Sad Poetry Posters
Finding this language's poetry of ultimate importance, today I planned to collect some of the Facebook Timeline Cover & Urdu Sad Poetry Posters. I hope this hand-picked collection of Urdu poetry posters will amuse you a hell lot. So, here below are some of the links you should also visit, they include our previous collections, of several Facebook Timeline Covers and Wallpapers.
[ad]
Urdu Sad Poetry Shayari Posters Collection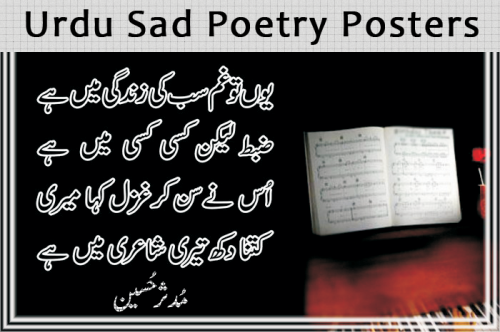 In this Urdu poetry the poet is saying that sadness is everywhere in everyone's life, but the thing that matters is how much tollerance one has, then he exclaims that his lover likes his poetry and after listening it, the lovers feels that the poet is sad enough to put up such sad stanzas of sadness.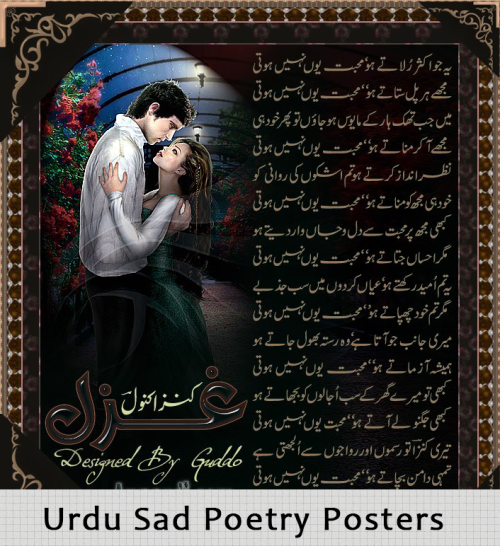 This poem is about complaining the rude rulings of the one whom one loves. The poet is asking his lover to review his attitude, behavior and doubts about the poet. Finally ending the poem into a set of suggestions, that what he should get in return of love.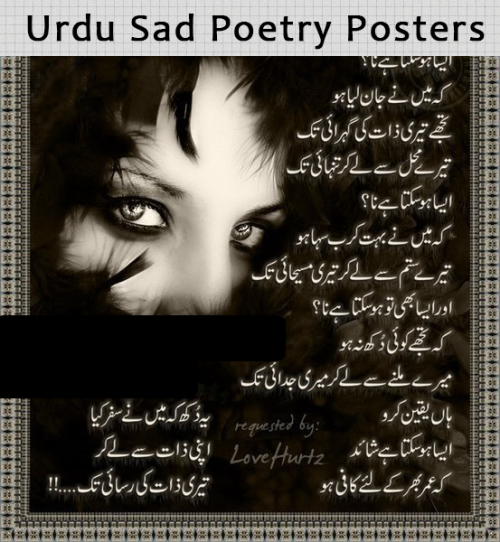 In this poem the poet wants his love to understand his importance, that the poet knows his love really well, into the depths of his/her soul and telling him to love the poet back in return of all this effort.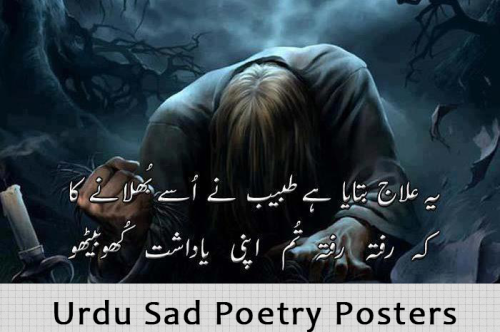 This is a sad Urdu poem, in which a doctor is prescribing the poet a way to forget his love, who left him alone. The doctor says, that the poet has to go mad, and loose the memory at all, if he wants to forget the sorrow of being lonely without his love.

[ad1]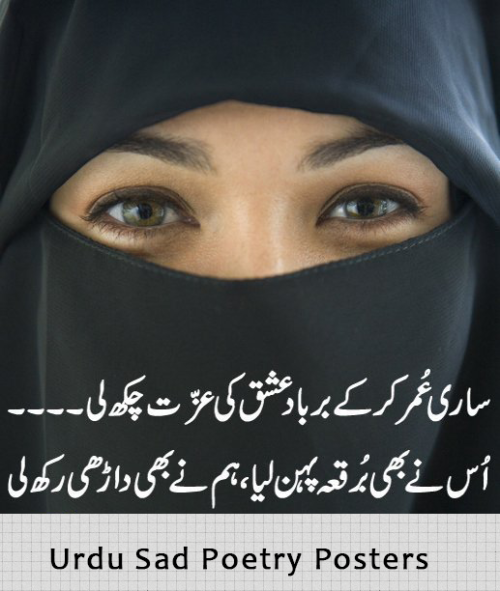 This sad poem or shair is a funny one. in which the poet is saying after doing some bad deeds now he and his love have become pious people.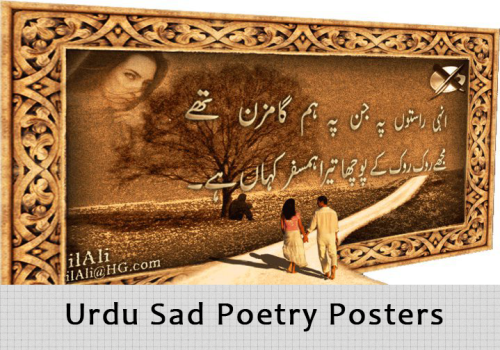 One of the saddest poems in which everyone is asking from the poet why he is alone now? Where is his lover?

[n]