This poem show, that if you are strong enough to tolerate the bad times, you do get something good in return after a long beep.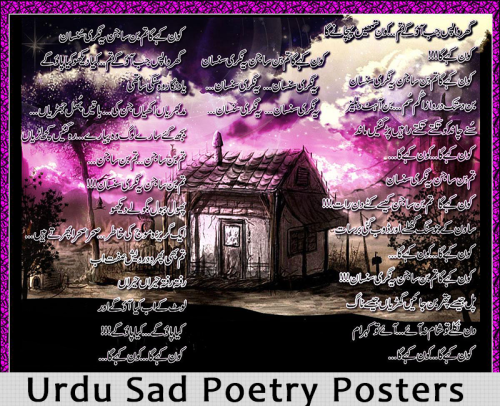 Again a poem showing the anger of poet telling the lover that everyone has forgotten about her, now she is not remembered by anyone, in-fact he is trying to tell her, that by loosing the poet she has lost her respect and worth.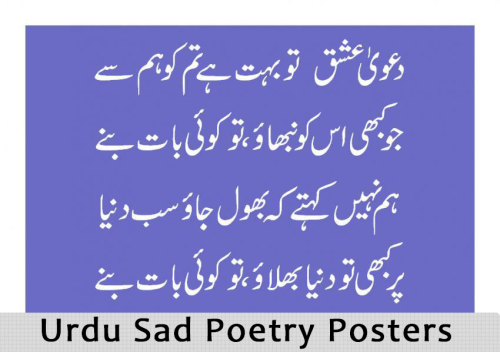 The poet is saying his love to show the affection for poet as well, he is trying to exclaim that for sometime leaving everything behind for the poet will be a good thing for this relation they have here.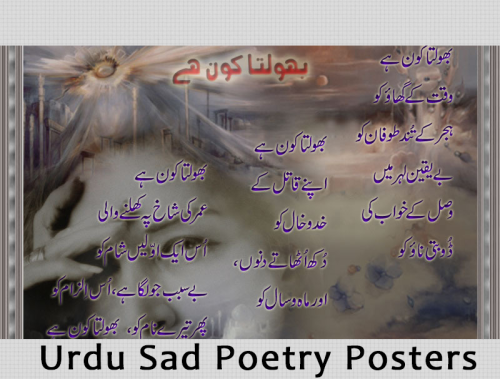 In this sad piece of poetry the poet is trying to tell everyone including the person he loves, that it is a really hard thing to forget about any sad happening, a broken heart or even a simple incident of getting hurt when it comes to the deal of love.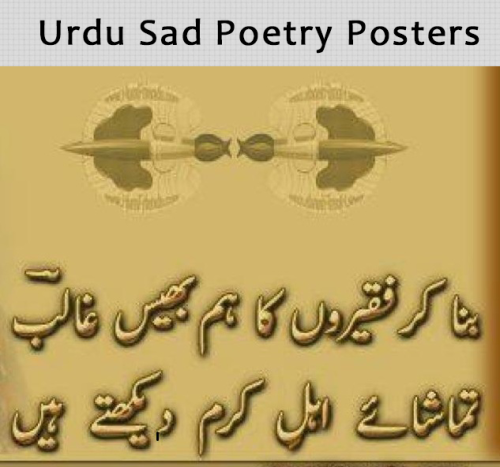 In this poem or shair one of the most famous poets of Urdu language named as Ghalib is trying to pose a new way of thinking that, he ca go down to wear a mask of someone else to get what he wants from the one he love. This poem can have other explanations as well. This is one way of interpreting it.
[ad]
[ad1]