5 Best HTML Responsive Booking Templates are going to be booked today as a topic on Freakify. HTML5 has become world wide popular among developers and due to its responsive feature one can easily access and customize it on their web gadgets. This post will be very helpful in credits of those who have just start their business of resorts, hotels, travels likewise which are related to somehow bookings and reservations by online or off line. To enter in this profession is quite a responsible job because your first priority or target is to satisfy your clients by achieving their their trust on you, providing them best resources and basic facilities which mostly the visitors or guests expected to have.
Whether you are on holidays trip or a business tour, your first concern is only to book the rooms for short or long stay and make bookings of other important services, might be pick and drop included. For this purpose tourist contact to the reception and get the whole detail regarding to their booking process. But with the expand vision of thoughts of a child to an old one, they mostly prefer to interact with the online source.
They just want to get the required information by moving their finger tips to make one click on their web gadgets. And of of course this is what the time demands in this fast and busy environment. You can make your bookings in advance as it time saving and reliable.
So, it is highly recommended that the hotels and others related professionals should take a strong support of online reservations by an attractive online booking website build by a good web developer that must deal with all criteria related to bookings which will also help you in making your milestone high and make your hotel business successful. So, to make this job easy for you we have listed 5 best HTML responsive booking templates below.
These templates have fully responsive layouts, smart designs, elegant colors, clean typography, and multiple blog pages. Must try!
Read also:   Best Responsive HTML5 Website Templates for April 2014  and   7 HTML5 & CSS3 Tutorials & Templates in 2013
FlawlesHotel – Online Hotel Booking Template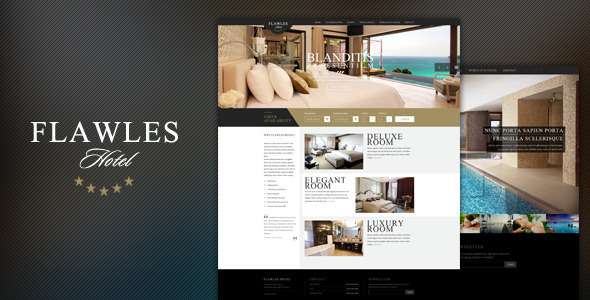 [b l="http://themeforest.net/item/flawleshotel-online-hotel-booking-template/7820798_here"] Download Now[/b]
Ocean View – Hotel Website HTML Template
[b l="http://themeforest.net/item/ocean-view-hotel-website-html-template/7792547_here"] Download Now[/b]
Starhotel – Responsive Hotel Booking Template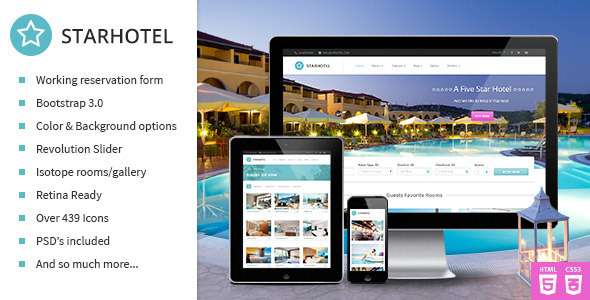 [b l="http://themeforest.net/item/starhotel-responsive-hotel-booking-template/7784956_here"] Download Now[/b]
Travel Hub – Touring Packages – HTML Template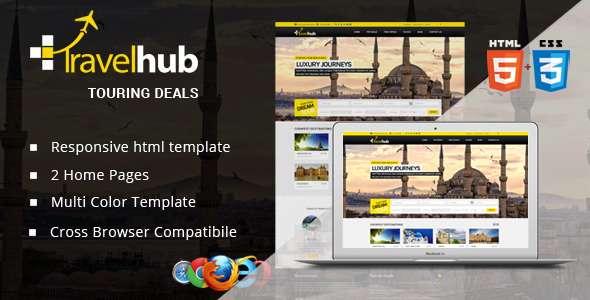 [b l="http://themeforest.net/item/travel-hub-touring-packages-html-template/7652103_here"] Download Now[/b]
Hotelaila – Responsive Hotel Template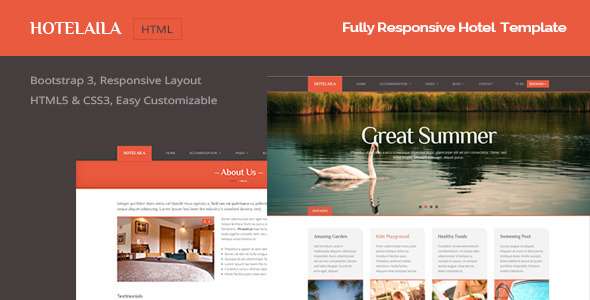 [b l="http://themeforest.net/item/hotelaila-responsive-hotel-template/7102102_here"] Download Now[/b]
[ad1]