This is a guest post by Raza
Samsung Galaxy Note 10.1 Price, Features, Images & Review
Galaxy Note 10.1, the tablet or the phone? Was first seen around Barcelona, Spain during the Mobile World Congress in 2012. Pictures of Galaxy Note 10.1 were displayed across the city on billboards. There had been no official announcement until then, but later in August it was officially announced and released in August, 2012.
Samsung, the company which started in 1938 by Lee Byung-Chill in South Korea, is now famous for releasing sleekest gadgets. With the pace Samsung is releasing its gadgets, it appears they really want to dominate the gadgetry space. It's not just the mobile phones segment where the Korean company wants to rule, but they are trying to come at market from multiple dimensions, such as Television industry, where Samsung is already huge, Laptops, Cameras and heavy industries are some of their play arena.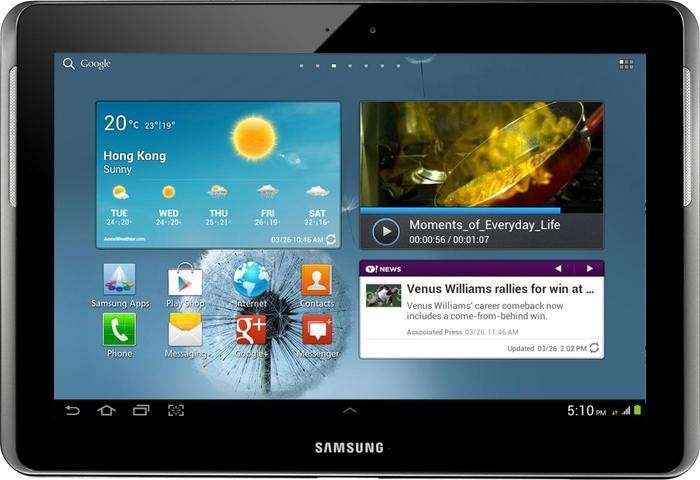 In the following paragraphs, we shall come at design, features and performance of this beautiful looking Galaxy Note 10.1 N800 and make a wise conclusion about whether you should spend money on this gadget and where it stands in today's marketplace.
Design and Display
Even though Samsung has been into regular fist fight with Apple regarding infringing each other's designs, specially the court case about Samsung Galaxy 3 design had been in news for long time. Regardless of all the claims by other brands, we must admit that Samsung has a long history of producing designs, which are attractive to eyes and easy to use. Design element in Samsung's gadgets is probably one of the key reasons for extensive amount of sales.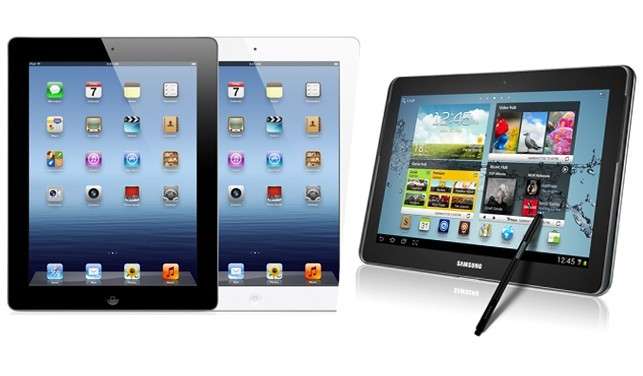 Samsung's Galaxy Note 10.1 comes in dimensions of 262 x 180 x 8.9 mm thickness and only weighs at 600 grams, which makes it 62 grams lighter than Apple's iPad 3and almost .5 inches thinner, which is a big kick to iPad 3. For the display type, Note 10.1, which has touch sensitive controls has a display of 16 million colours, with Pls and Tft capacitive touch screen. The display resolution comes in 800 x 1280 pixels with a display size of 10.1 inches, which is marginally bigger than iPad 3, but Apple's tablet beats Galaxy Note at screen resolution by a long margin.
Hardware and Software Features Analysis
When it comes down to software and hardware specifications, the list gets impressive. It is amazing to see how mobile phone and computer industries have evolved in such a short period of time. Just couple of years ago, it was hard to believe we would be having smartphones and tablet pc's with specifications as high as in high end computers. Following is detailed list of features.
The current supported operating system is Android, version 4.0.3 which is Ice cream sandwich.
This tablet stands at massive 1.4 GHZ Quad core processor, with chipset of Exynos 4412 and Gpu of Mali 400 MP. Impressive huh?
It comes with 2 Gb ram, which easily beats iPad 3's 1 Gb ram. The combination of ram and processor, certainly makes Note 10.1 a killing machine.
It comes with standard 3.5 mm jack and loudspeakers.
Supports Mp3 ringtones and also has alerts.
Other accessories include, version 4.0 A2DP Bluetooth, Class 12 Edge, 802.11 a/b/g/n supported Wi Fi, dual band and Wi Fi hot spots. It also got microUSB v2.0 with USB host support system.
Got both HTML and Adobe Flash as browsers.
Comes in 3 colours, silver, black and white.
Supports both A-GPS and Java MIDP.
Last but not least, 64 GB microSd card support, with options of 16, 32 and 64 GB internal memory storage.
Camera Quality and Capacity
A lot of customers put a lot of weight on capacity and quality of cameras in the potential gadget they intend to buy, all major vendors realise this desire of consumers and try to produce phones with better cameras to get a competitive edge over other brands.
Camera in both iPad 3 and Galaxy note are pretty much same, as both gadgets are preloaded with 5 mega pixel cameras with 2592 x 1944 resolutions, both have led flash, geo tagging facility and are autofocus. Galaxy note has the ability to make videos at 720p@30fps and also got a shiny 1.9 mega pixels secondary camera.
Official Hands on Preview
Samsung has released a neat video which details all important aspects of Galaxy note 10.1. Have a look into it as it shall greatly help you to come to a decision of buying.
Pricing and Conclusion
Apparently we don't see a reason why one should not go ahead with this tablet. We have gone through each and every element of this gadget and could only spot couple of drawbacks or cons, such as the display resolution, which while acceptable is not very impressive. But on brighter side it supports 3g, 4G, and 2G networks, while iPad 3 is not supporting 4G technology.
Now for the price, if you have deep pockets, this is the gadget for you. You can impose a seal of ownership on this gadget, by shelling out $748 USD. This tablet was initially released in Asian countries, such as Pakistan, but in recent news, it has finally arrives in USA as well.
Your Turn:
If you have any queries regarding Samsung Galaxy Note 10.1, feel free to drop by your input in comments and he will promptly respond to your situation.
Author : Raza is known for his review authoring skills.He covers Nokia, Hp, Qmobile, Blackberry and Samsung gadgets in his reviews.He explains details of a mobile phone pricing, themes, reviews, news & specifications. Connect with Ahmad Raza at LinkedIn.