25 Best Collection of Pricing Tables are just on its way. Pricing Tables play an important role for every company that offers products or services. They are much important from both a design and usability standpoint. These 25 pricing tables are simple but at the same time clearly differentiate b/w features and prices of different products and services. A pricing table should help users pick the most appropriate plan for them. In case a company should carefully examine its product portfolio and pick the most important features to presents in it pricing plans. The visitors should be given only the information they would be interested in like available features, options and costs. Now, once you have identified the most important features, step forward and create a more detailed list of features for users who are interested in particular plan. Users must know what kind of a product they are spending their money on and all of the features associated with it. So, what are waiting for? just choose your favorite one and follow them.
1. Pricing Table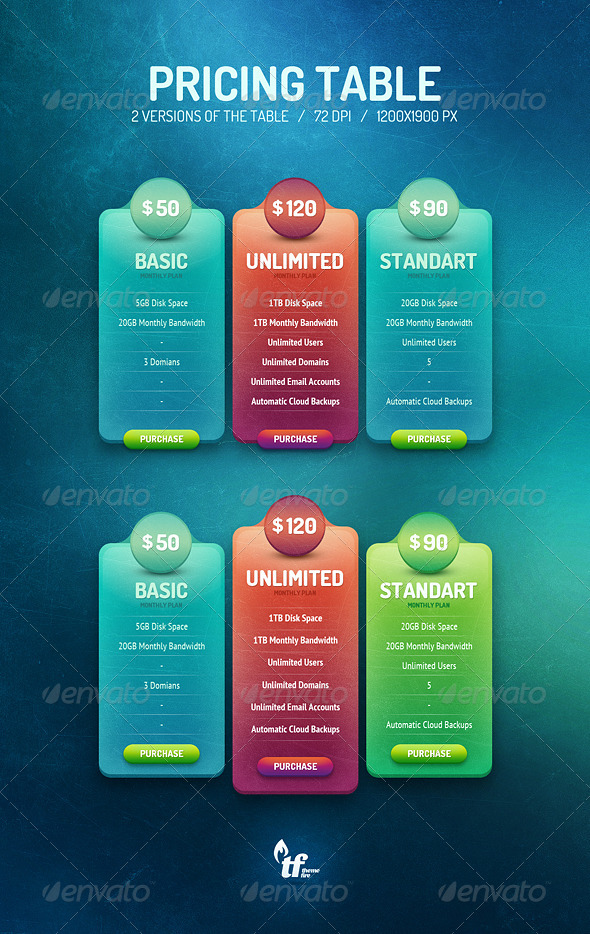 2. Spring Pricing Table
3. Flat Pricing Tables
4. Professional Pricing Table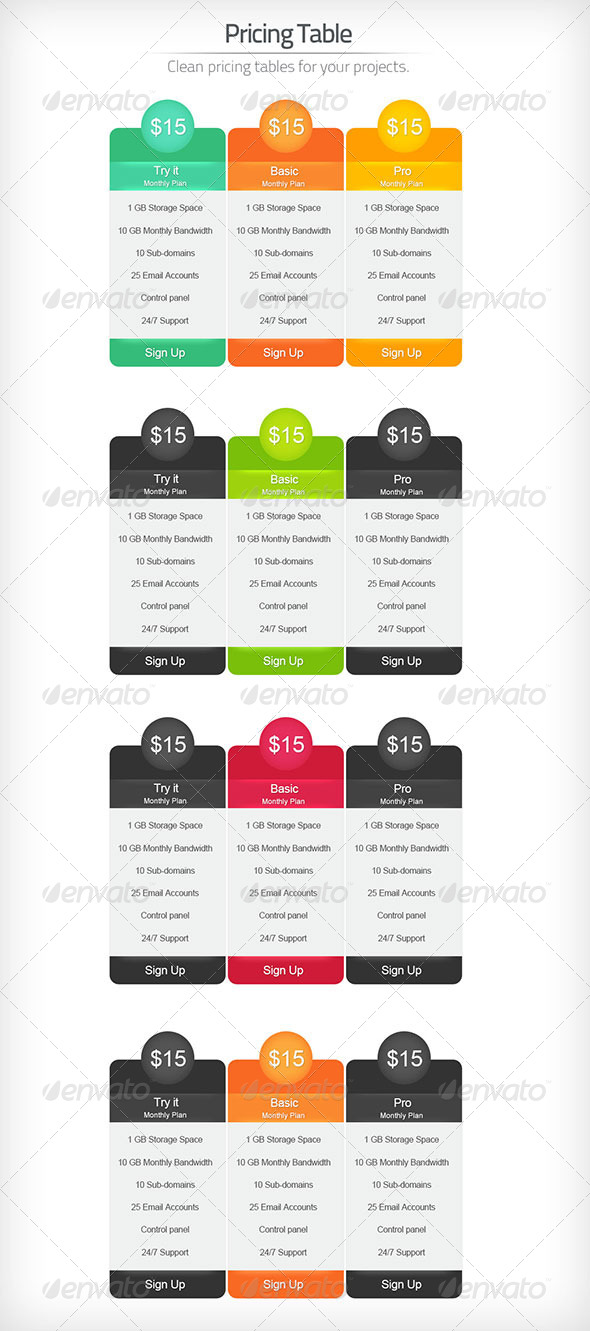 5. Modern Pricing Tables
6. Fresh Flat Price Table
7. Pricing and Package Table
8. Pricing Table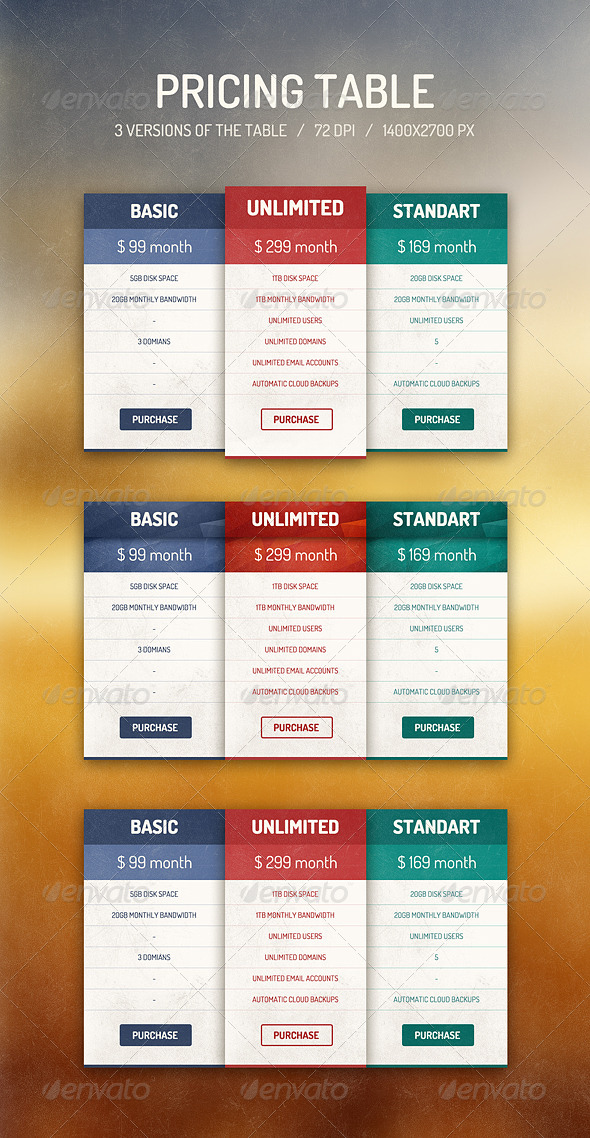 9. Flat and Clean Pricing Tables
10. Clean Web Pricing Tables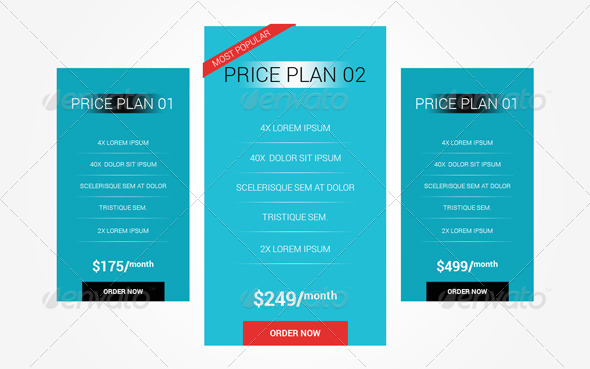 11. Flat UI Pricing tables in 6 colors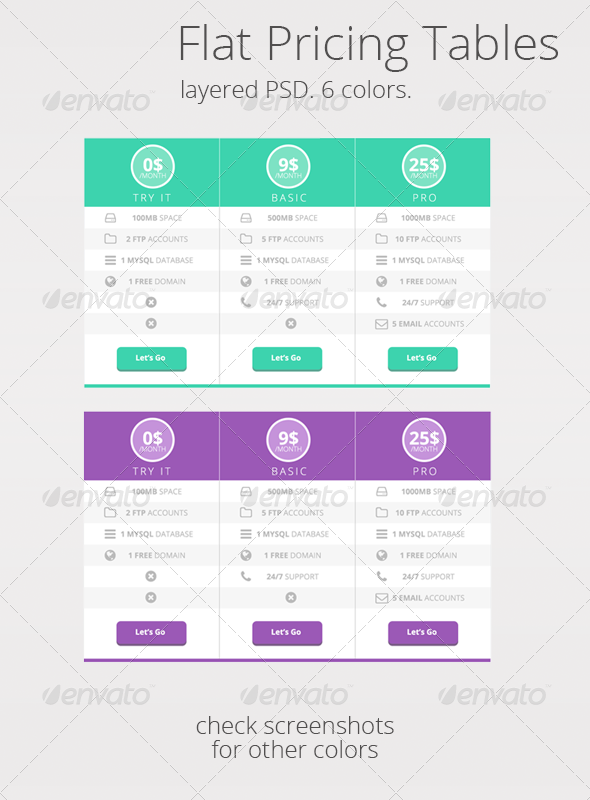 12. Modern Web Pricing Table
13. Soft Light Tables
14. Simple and elegant large price table set

15. Modern web tables

16. Flat Web Price Table

17. Price Table
18. Pricing Table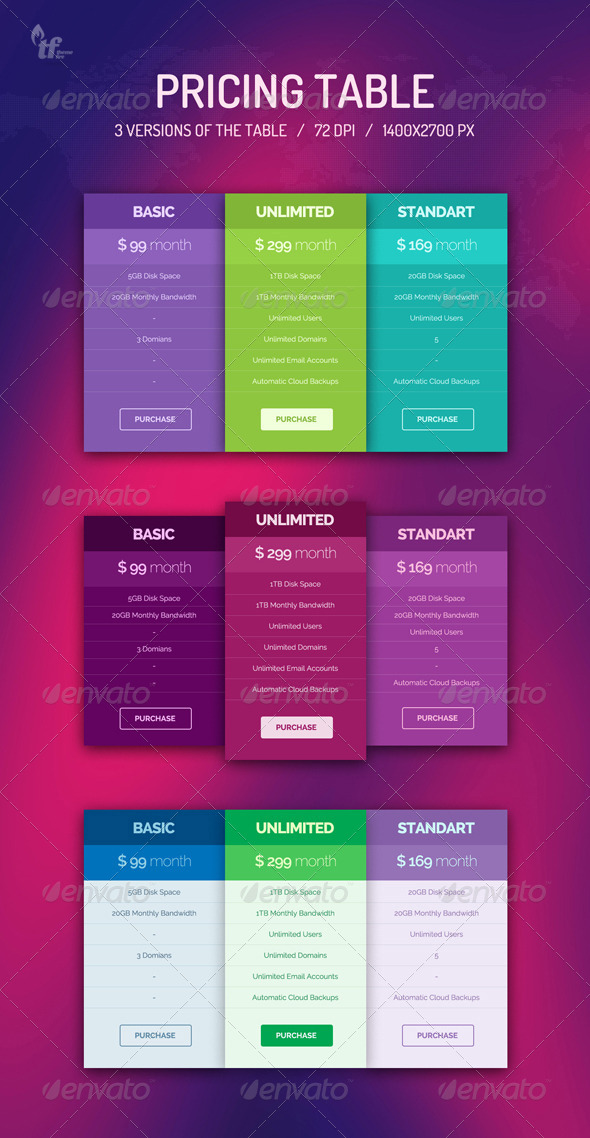 19. Dark Price Table

20. Fresh & Creative Tables
21. Flat price tables

22. Minimal Pricing Table
23. Simple Price Table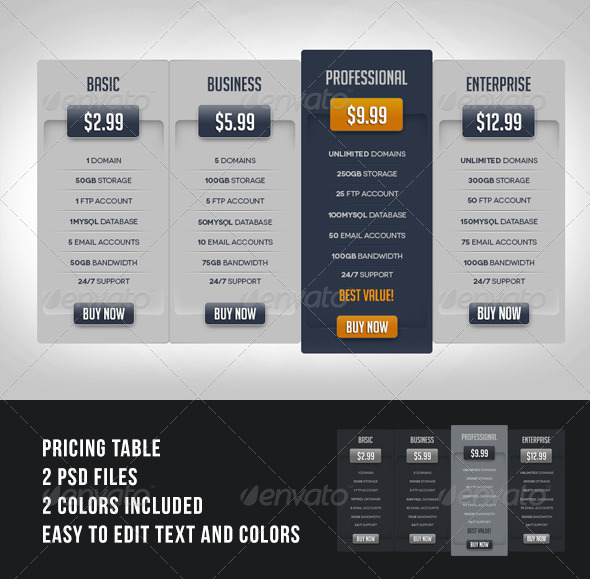 24. Modern Flat Pricing Table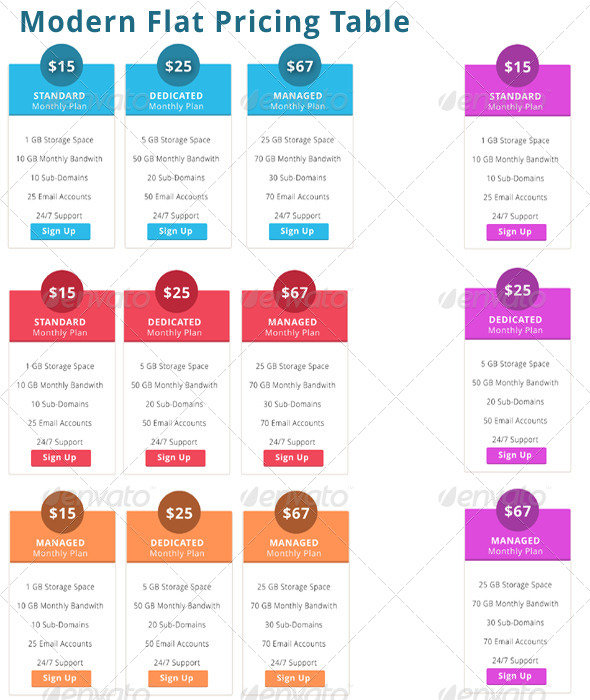 25. Colorful Pricing Table
Related Stories
New Year 2015 is finally here and all the people o...
This time we bring out for you the 35 Best WordPre...