Time for the Halloween parties. The typical concept is to look as much weird, creepy and scary as you can but there are few who do not want to be typical "Halloweenish". Geeks are among those few. They are computer related people and want to look as decent yet according to the event as they are in daily routine. Here is A Collection of 26 Geeky Halloween Costumes. Good enough for your party? Let us know in the comments section.
Angry Birds Child Costume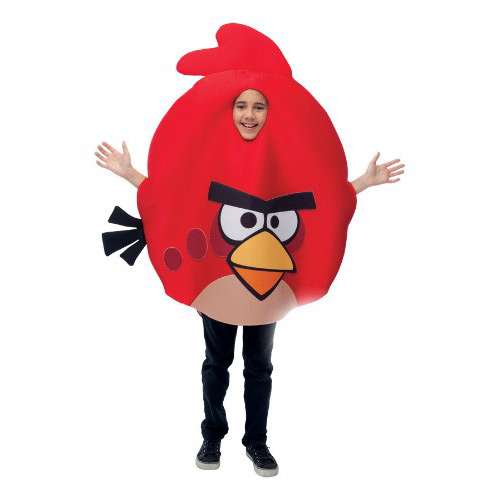 Apart from its huge size, this may be considered a geek costume since the game Angry Birds has yet grown very popular as it started as a computer game. There is only one size available for this child costume and you can purchase this in $54.50.
View More Information
Angry Birds King Pig Child Child Costume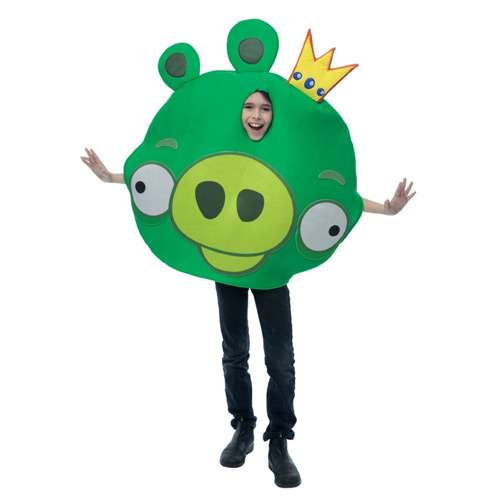 Here goes another child costume that's also available in one size only and is worth $34.99. This character is the mortal enemy of the angry birds. Geeks' love for such game couldn't have been complete without a villain.
Handsome Jack (Borderlands)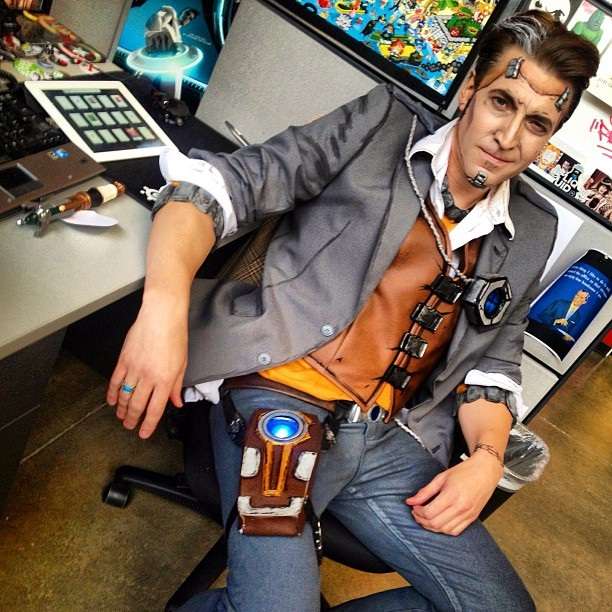 Halloween brings out the geeks. This is the best homemade costume for geeks ever.
Angry Birds Yellow Bird Oversized Foam Adult Costume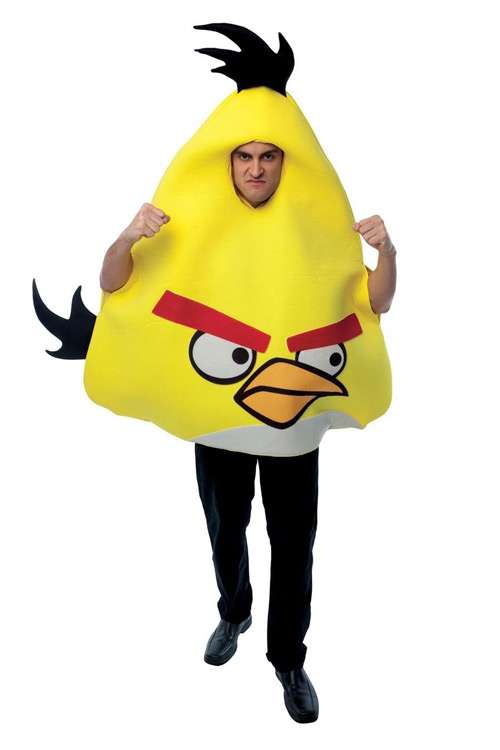 This Yellow Angry Birds adult costume costs $69.99 and is only available in one size. Its strength as the character portrays in the game also gives a geekish power toward innovation.
View More Information
Angry Birds Black Bird Child Costume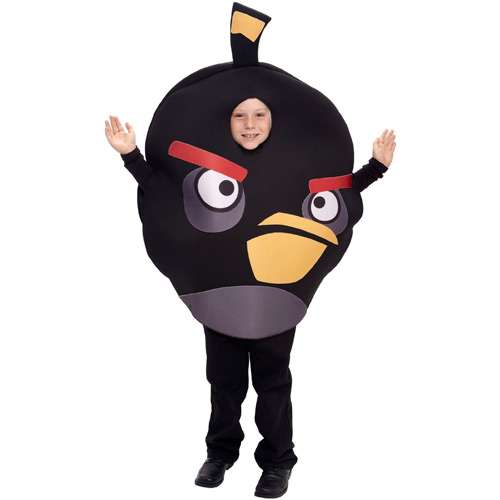 The black bird having to be a geeky thing gets to explode when aimed at the target. This costume costs $92.93.
View More Information
Iron Hide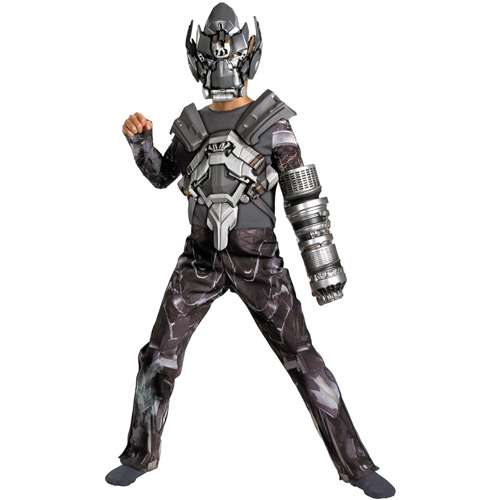 The costume is metallic as shown. This becomes geeky since it's far out from being a scary costume for halloween and yet it's cheap at $39.99.
View More Information
Transformers Bumblebee Theatrical Adult Costume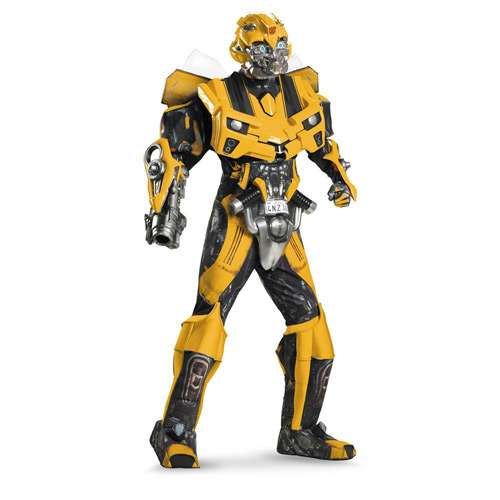 Once a geek always a geek especially when the one who wants to wear the costume is a lot more interested in Bumblebee being one of the villains in the movie Transformers. This costume costs $299.99.
View More Information
Mens Theatrical Quality Transformers Optimus Prime Costume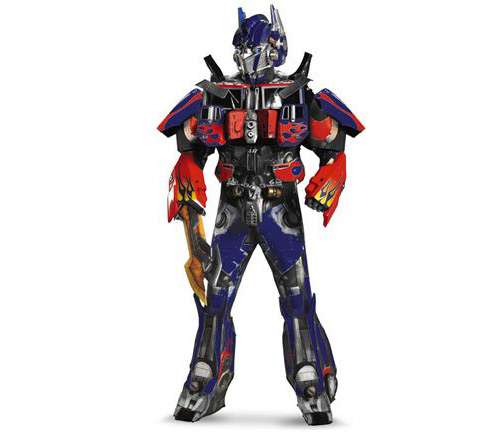 Geeks are those who spend much of their time in computers and things that go with it especially animations. Optimus Prime is the star robot in the movie Transformers. This costume costs $303.95.
View More Information
Transformers Megatron Adult Costume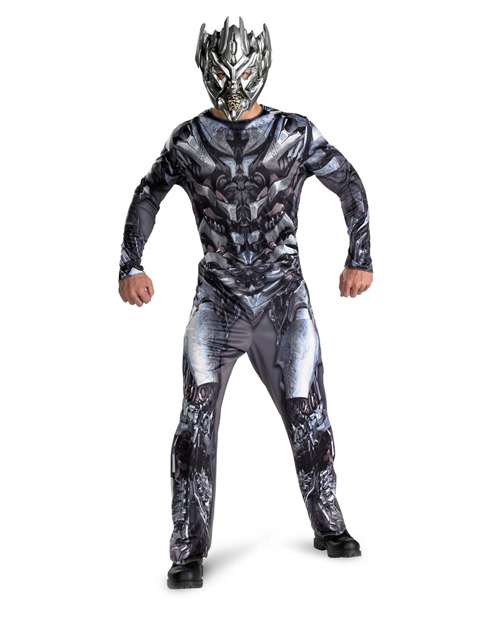 When engrossed in a certain character and want to express the love for that certain character even in parties such as Halloween, you are exactly considered a geek. A cool one. Megatron's costume costs $30.33.
View More Information
Men's Green Lantern Adult Hal Jordan Costume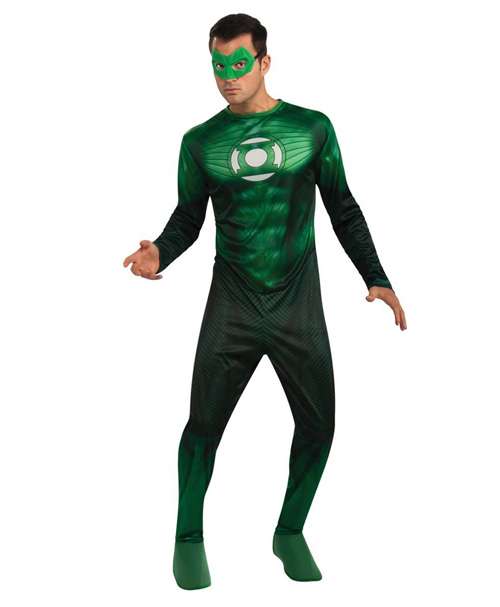 There is a certain geekness when it comes to latest movies. Even a collection of items of idolized characters matters to them. This Green Lantern costume costs $26.69.
View More Information
Mens Thor Movie Prestige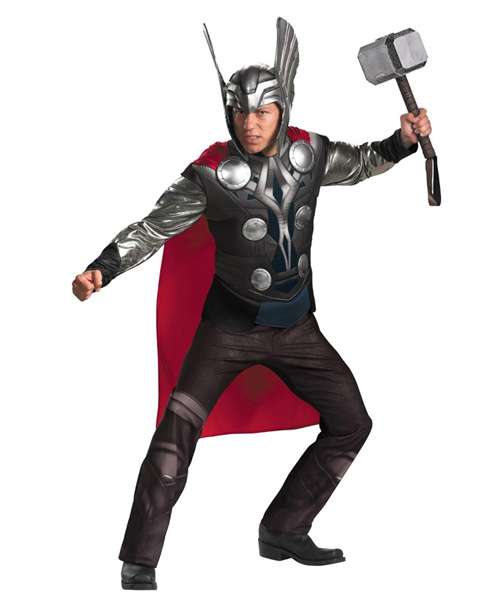 You may keep your passion with Thor even when you're about to attend a spooky party. The costume costs $62.99 – $89.99.
View More Information
Captain America Ultimate Adult Halloween Costume
The feeling of saving America will indeed boost a geek's feeling. The costume costs $190.88.
View More Information
Tron Legacy Deluxe Costume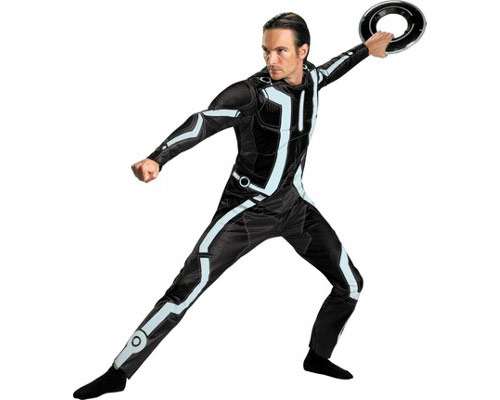 Tron has indeed made a cool impression when it comes to the animations and special effects. Geeky feeling, isn't it? The costume is sold at $49.99.
View More Information
Men's Whiplash Costume Accessory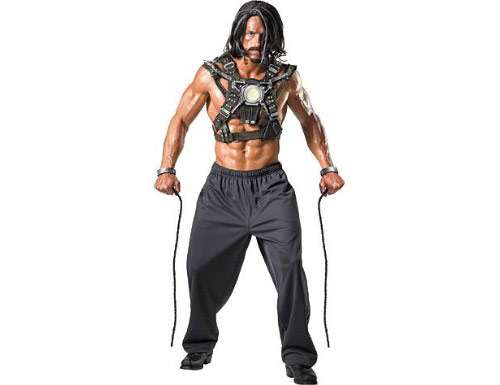 Anyone has their own way of keeping their geek image. This Whiplash costume costs $27.46.
View More Information
Iron Man 2 Mark VI Costume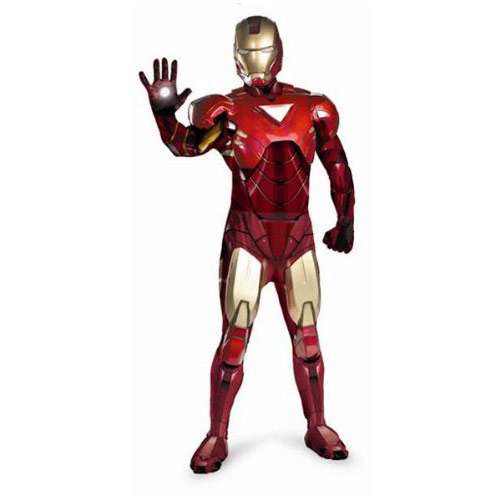 The feeling of being different in a halloween party would seem a bit dorky but still cool. It's one's own way of expressing himself. The Iron Man costume costs $170.10.
View More Information
YouBoob Adult Halloween Costume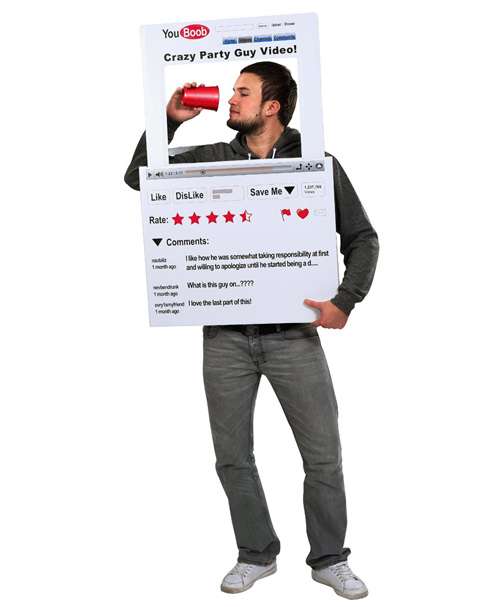 This adult halloween costume will really make you look so unique and will only cost you $10.79.
View More Information
Child's Pikachu Pokemon Costume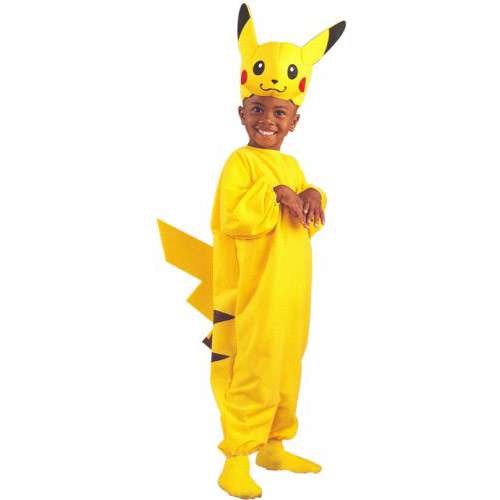 Who wouldn't want to look cute and dashing during an eerie party? Pikachu's costume will only cost you $39.99 for your child and make him stand out.
View More Information
Men's Deluxe Naruto Kakashi Cosplay Costume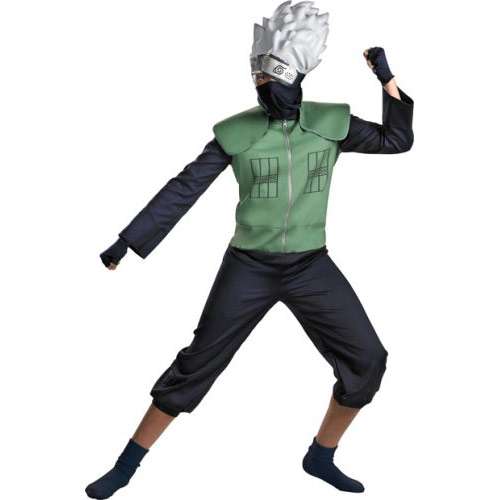 This costume costs $19.99 and would make a good though geeky halloween costume.
View More Information
Adult Deluxe Pac Man Costume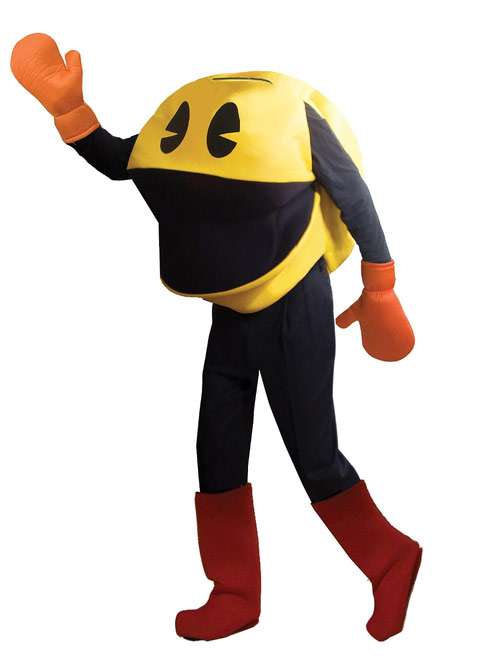 Make yourself look as though you're going to eat other party goers in a smiling Pac Man costume! This costs $44.99.
View More Information
Teen Naruto Style Halloween Costume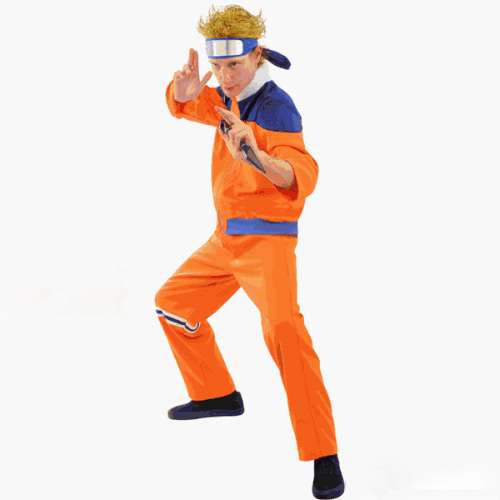 The passion for Naruto may be carried out in parties even when it's not a cosplay that you have to really flaunt your love for such character. The costume costs $24.99.
View More Information
Atom Classic Costume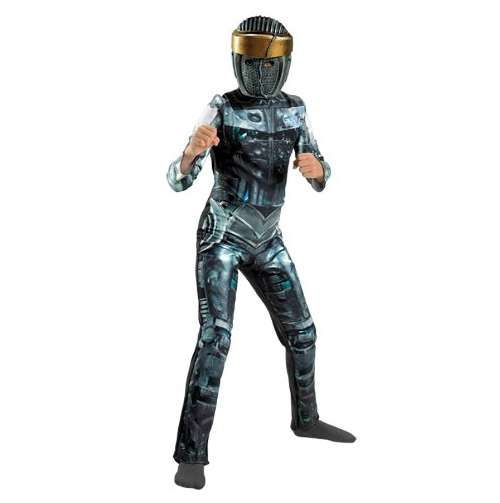 This could become a spectacular choice for a halloween costume when you can show your geekness. The costume costs $24.95.
View More Information
Harry Potter Adult Robe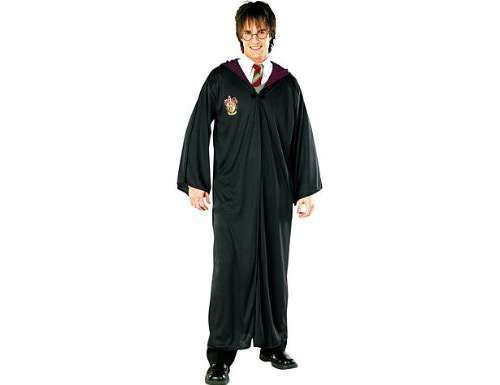 Look as nerdy as Harry Potter in his robe that costs $26.82.
View More Information
Muppets Kermit The Frog Costume And Mask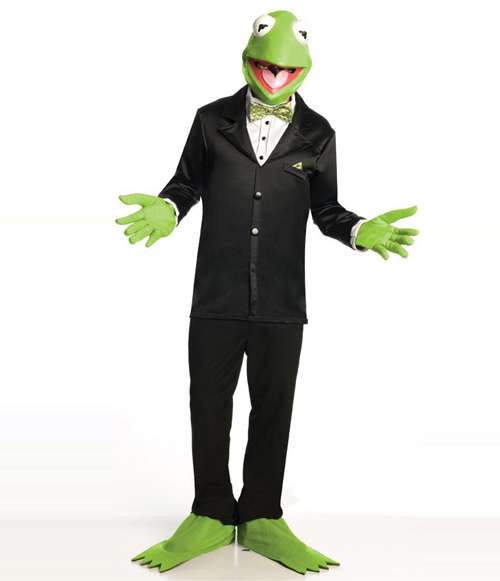 It may be time to let Kermit the Frog smile in a halloween party around the corner. The costume costs from $47.69 – $52.99.
View More Information
Plug and Socket Costume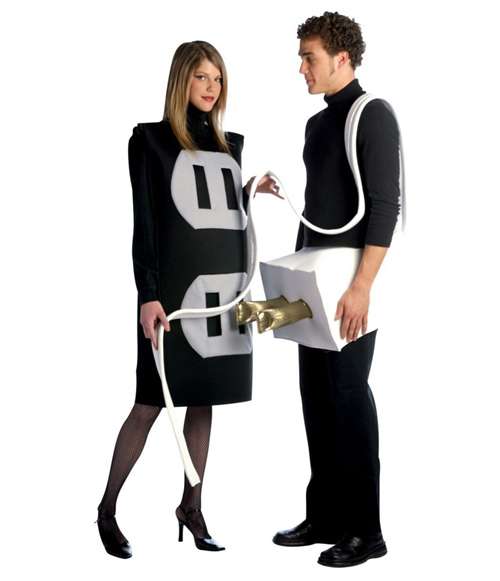 Geekness or dorkiness matters even in looking hilarious at halloween parties. This costume costs $40.85.
View More Information
Super Mario Brothers Deluxe Mario Costume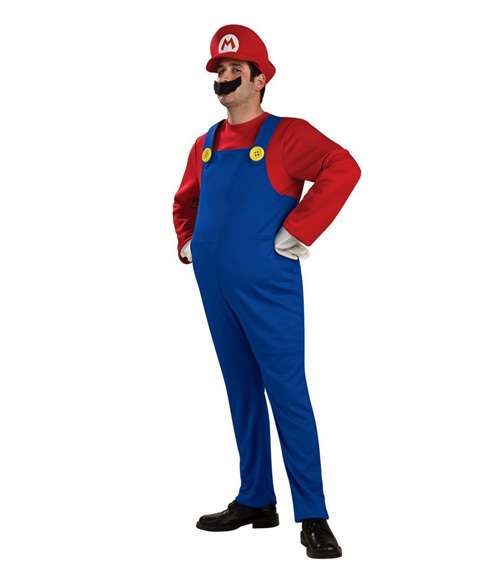 Have always loved Super Mario? Get the costume for about $39.99.
View More Information
Star Wars Episode 3 Darth Vader Adult Costume Kit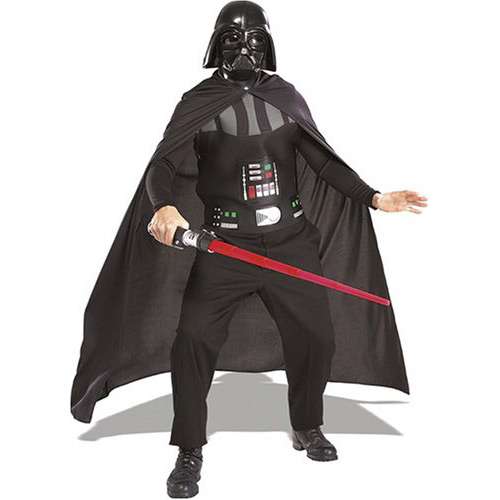 Darth Vader could hide your identity as a the real geek one although you're sure to look dorky in it which is your aim for sure when you choose to wear this costume on a halloween party. It costs $31.49.
View More Information