I recently went to the market and saw there a nice collection of Valentine's Day decor items. These item were not only simple, but also available at the low cost rate. So, I immediately decided to spend my money on these items. So I have decided to bring out an Amazing Valentine's Day Decor 2014. Let's take a view below:
The first item is the picnic table in our kitchen eating area.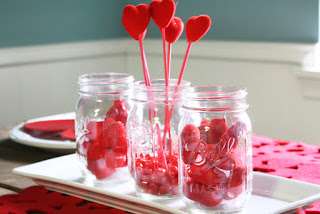 There should be the mason jars in the middle of the table which I filled out with red hots and then I stuck a few cute, soft little hearts made by own hands on sticks in the red hots. then I cut the hearts off some extra sticks as well as I filled the side mason jars with those. Try it out.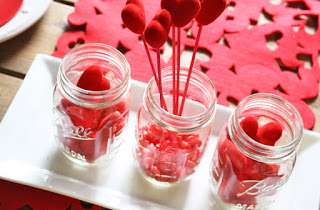 The second one is Felt table runner and heart below are from Target-your loved one.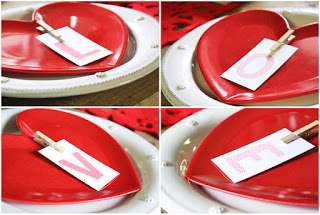 I  printed out these little L-O-V-E characters cards to put on each plate around the table. This one is old but it is saying that old is gold.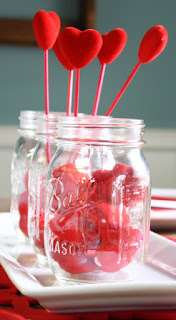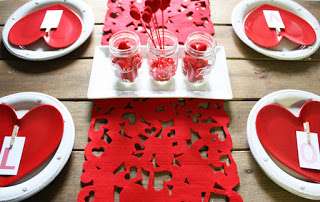 Now for the dining room table… (yes there's something more – cupid threw up on my house for real)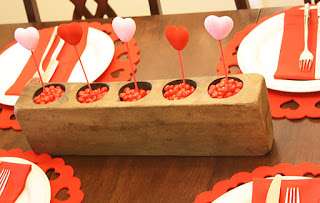 There is wooden candle holder which I filled with red hots and more hearts on stick! I am sure do get a lot of use out of my wooden candle holder. And for any reason I have like 4 of them in various length. Do you Know why? I think on every moment I went to somewhere over the course of a few years which I'd forget I already had 1(or 3) at home and would make my Valentine buy me a new one.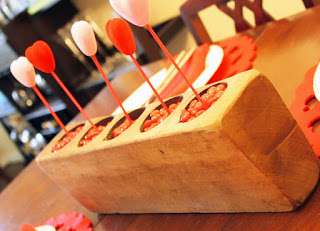 And last but not the least, an easy Valentine's Day garland!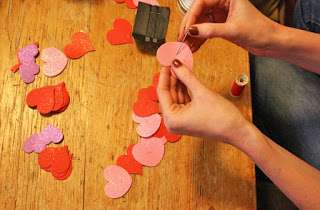 I bought a pack of foamic hearts from the market and strung them together with a long size needle and some red thread. It might sound time consuming, but I promise it only will take about 5 minutes to do.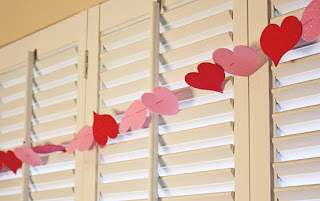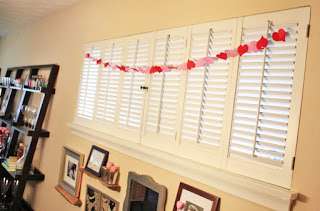 All right I think that's all about the Valentine Decor that anyone can handle… It is budgeted decorating, Hope that you will like it and don't forget to try and comment on this article.
[ad1]