Once it was one of my ambitions to take Freakify on top ranked sites for blogging.Let me inform you for a big surprise ,on a great day, Freakify will complete its 2nd year (17-06-12).I with my team of editors and marketers decided that on this great occasion, Freakify will entertain its readers with giveaways to say Thanks.Today I am announcing Giveaway of a Password reset software.
GIVEAWAY PRIZES:
On second birthday celebration of Freakify.com, I am providing 3 license keys of Windows Password Recovery Software for lost windows login Passwords . I will be giving away these as a gift to 3 readers of Freakify.Its originally worth is ($104.97)
This contest will be running from 14-06-2012 to 23-06-2012. The Lucky Winners of this contest will be announced shortly after the selection at Freakify.
GENERAL RULES FOR THIS GIVEAWAY CONTEST
Rules are very general & quite simple
Duration for Contest: 24/7 for once that is you have a (Complete Week , I guess a little more than that :P ), starting from 14-06-2012 to 23-06-2012.The Lucky Winners of this contest will be announced shortly after the selection at Freakify.
To Win or to Enter in contest: It is as much simple as to drink a glass of water in summers. A QUALITY COMMENT at this post & follow the Rafflecopter
The selected winners will be contacted by mail on their respective mail Address (Mentioned with Comments).Be sure to write a valid e-mail address.
Now let's talk about the the software in this giveaway now.
You lost your password? OOPS
Lost your windows login password? There are different possibilities now for you to recover it
First one is quite common you will run a disc of windows and install a new one ,with this comes a bad thing, you waist your time plus you loose your files after formatting.
Other way is you may go to a repair shop to reset the login password. This is expensive as well as inconvenient, since your privacy matters, & time is precious.
To Install new windows:
By formatting and installing a new Windows operating system, first it removes some of your data in particular partition that you might have assembled by hard work.The second disadvantage is you have to install all your software again. So it looks like a very hard way for those who work on daily basis. This may become difficult for one like a business man or some office worker , he has a lot of files stored in his/her PC's desktop so he/she will never ever want to lose that data on any cost.
Password Resetter 2.0:
I am going to give you a short review on this Windows Password Resetter Software & will highlight some features that make it uniquely easy to use rather than using above methods in case of losing password.Loosing your password is the worst feeling you will ever had in your relation with a Personal Computer (Do I sound a little cheesy? :) )
CATCH PASSWORD RESETTER 2.0:
Getting to the point, the first thing you are looking for ordering process of Password Resetter 2.0.
It's fast and secure to order it,
it will only take a few seconds first you have to completely download it.
After the payment you receive a mail from the firm , Password Resetter is delivered via digital download.
HOW TO USE THIS PROGRAM:
First of all whenever you open this program you will find it so much easier to use. You have to follow some simple steps.
Burning the software on a disc like a CD or DVD.(Just insert it at the login screen and leave the job to Password Resetter 2.0: )
You may use USB to write & use for your own convenience.Password Resetter 2.0 offers a built in feature to write it in a USB.
The screenshot below explains all.Once you have burnt it on DVD or USB its much easier to use it. Insert the DVD or USB then just follow the instructions which will recover your lost password in a matter of minutes.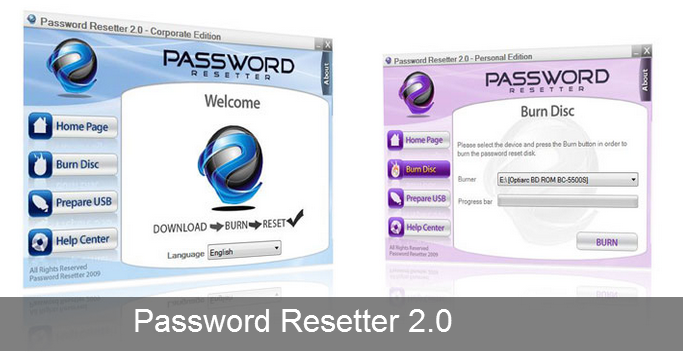 Advantages of PASSWORD RESTTER:
Let's talk about the advantages of Password Resetter
Most Important: It saves you from losing your data by installing a new window & making various trips to the repair shop.
Know-How Required: Password Resetter offers the easiest and safest way to reset your password without any extra knowledge.
Compatibility: Windows NT,2000,XP,VISTA and the most amazing is it can also reset Passward for windows 7 as well.
Conclusion: Just three steps >>DOWNLOAD >> BURN >> RECOVER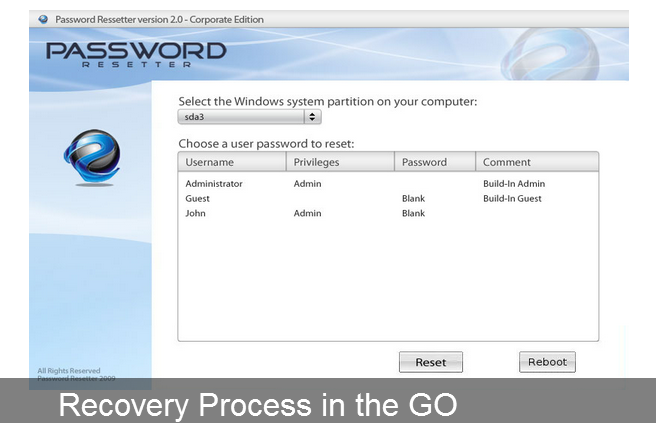 For Those who want to BUY: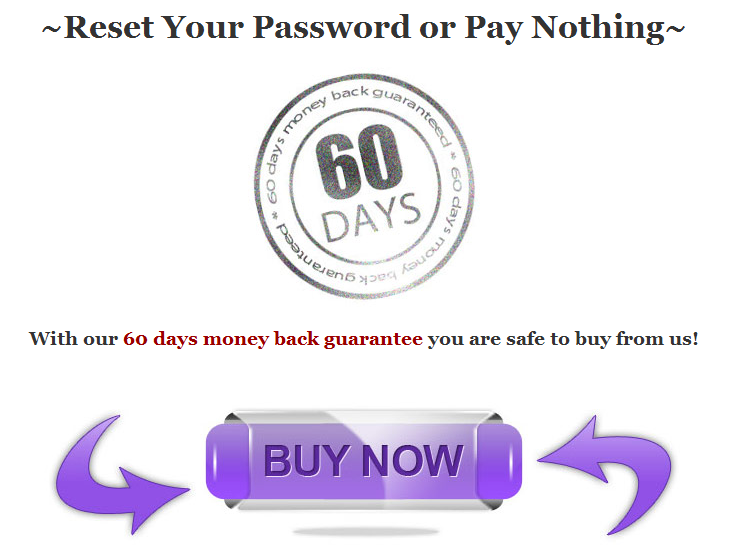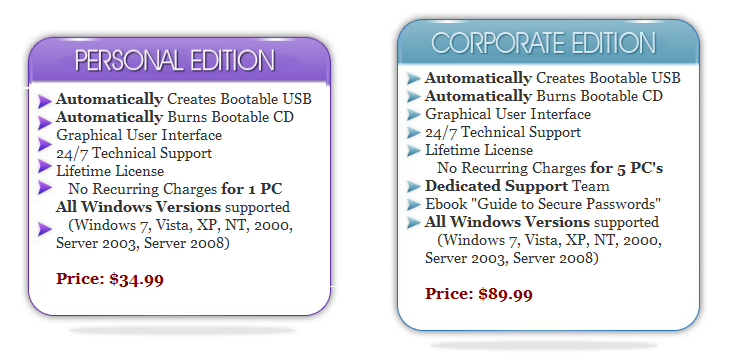 Your Turn:
Tell us how much you liked the giveaway?
Have you ever faced the lost your password feeling?
Winners
We have announced our winners !
Here are the names
Zain ul Hassan
Guppu Boss (

danizzpetrol

)
Yahya (

Dramey Baaz Larka

)