So, are you ready for another big news? Here it is. Microsoft  has delivered its first update to Windows 8, called Windows 8.1. You definitely would love to download this latest version to your desktops, so that you can stay even more updated than you ever were. Something more, you can also change the background of the Live Tile screen so that it gets in sink with the screen and you can enjoy it as per your desire.
This is not yet officially launched though, we provide you with a step-by-step procedure to download and install Windows 8.1 preview.
Step-1
Go to the Windows Store. Select Windows 8.1 Preview Page. Now, click "Get it now" link which will enable you to approach Windows 8.1 Preview from the Windows Store.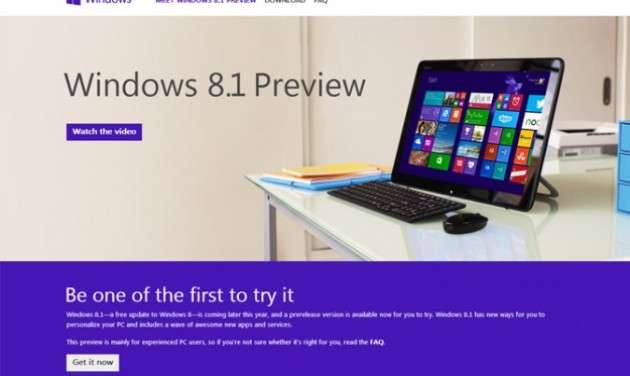 You should be careful about the FAQs that will be asked so that your system fulfills the necessary requirements.
Step-2
Restart your appliance having Windows 8. When it will be restarted, the automatic update will be installed through Windows Update. Now on rebooting, a pop-up greeting message will appear asking to install Windows 8.1 Preview.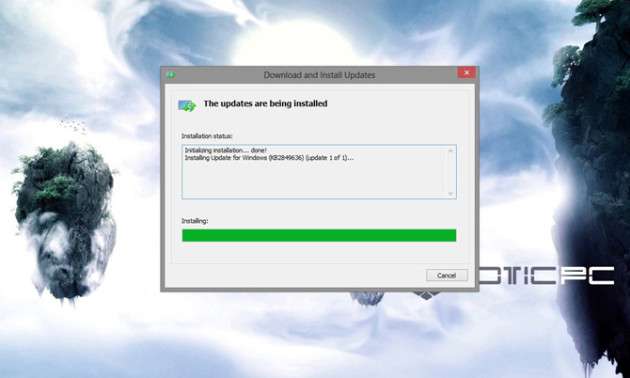 You are now able to access the Preview from the Windows Store.
Step-3
Select "Go to the Store" option. After the selection of this button, the system will take you to the Windows Store where the Windows 8.1 Preview will be available.
Few FAQs along with the links and additional information about Windows 8.1 Preview will be there for you.
Step-4
Click the Download option on the screen. As soon as you will select the Download option, the installation will begin.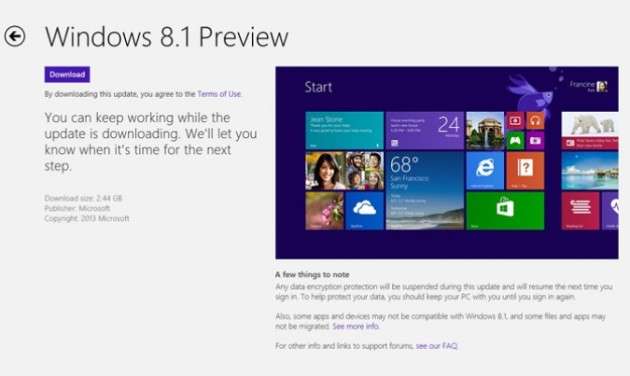 Few things that need to be noticed is that before the installation, seldom compatibility checks will run, making it sure that your device is capable of installing the Preview. If there is no problem with the checks, your device will be rebooted exiguous times during installation.
Step-5
You now need to Sign In with your Microsoft Account so that you can use the detailed cloud capabilities of Windows 8.1 Preview.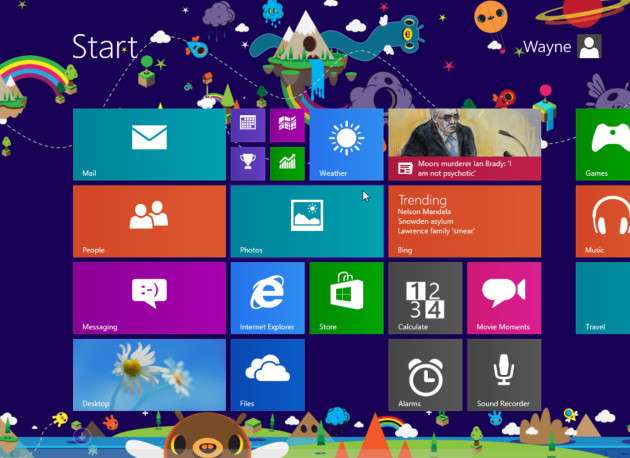 Enjoy the easy life with Windows 8.1!