Sooner than later all the wordpress themes will be in need of conversion to HTML5.So, why don't you take care of it right now , before it is too late.Today i will be giving you about 15 Free HTML5 themes for wordpress.Hope so you all will like it.
Free HTML5 Themes 2012
Yoko
Yoko is a
modern
flexible
responsive layout based on CSS3 media queries
optimized for big desktop screens, tablets and small smartphone screens.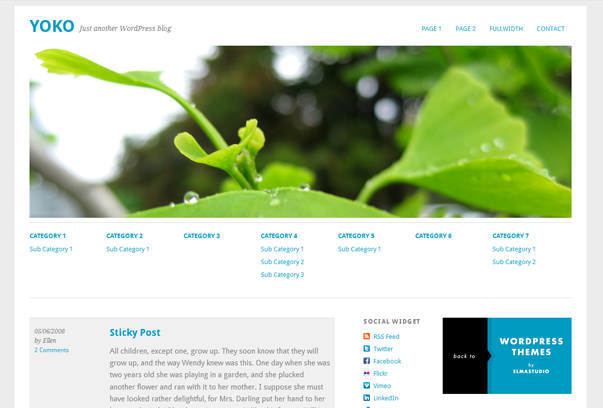 [ad]
Spectacular
Free WordPress retro type theme.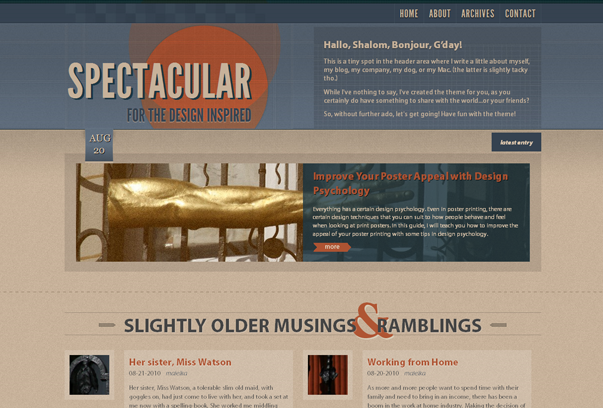 Features » Demo » Download »
A HTML5 Theme
A good minimal design.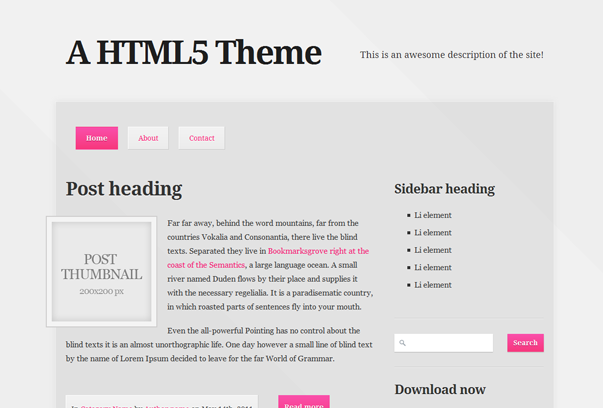 Features » Demo » Download »
Grey
Grey is simple and generic theme.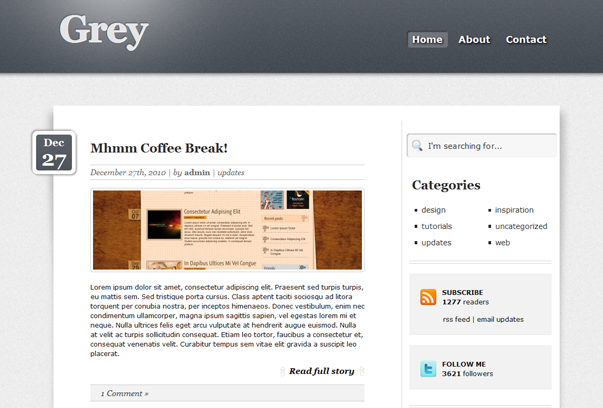 Features » Demo » Download »
Temple Gate
Japanese styled theme.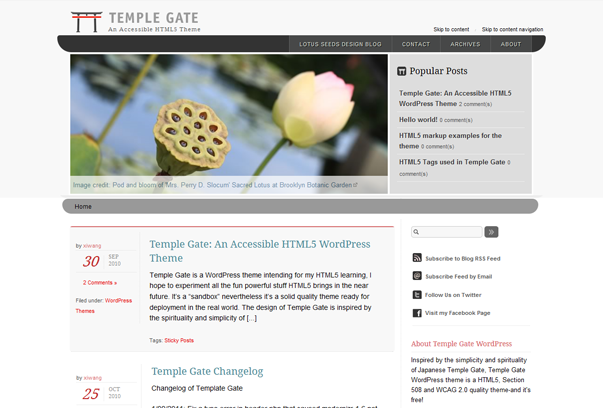 TwentyTen Five
It was built on Smashing mag and is available for free.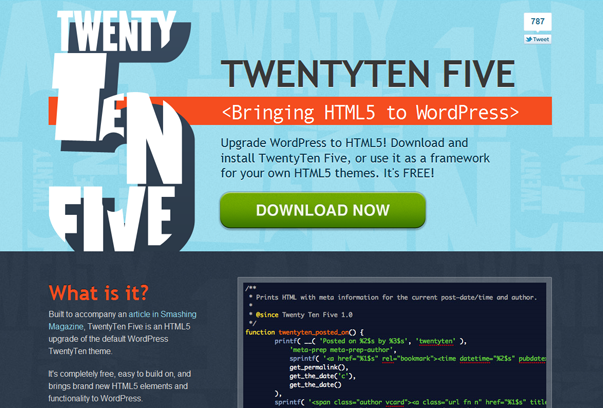 Euclides
A nice theme for a technology blog.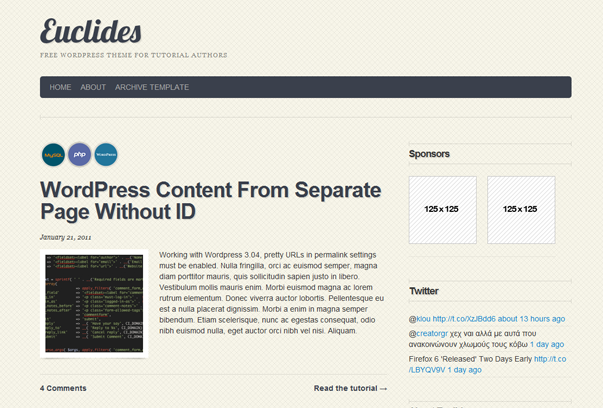 Twilight Theme
If you like image sliders go for this theme.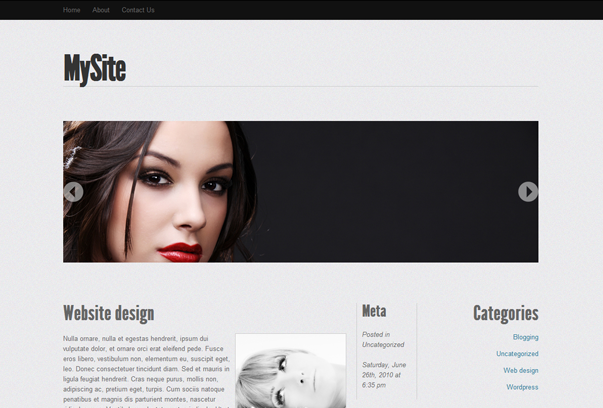 California
Are you a photographer? If so this is the right theme for you to use.HTML5 & CSS3.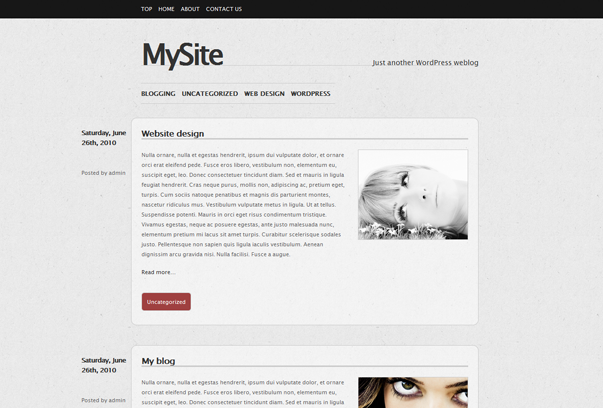 Free HTML5 Starter Themes & Frameworks
Constellation Theme
The Constellation theme is
up-to-date HTML5 code
fantastic for SEO
a flexible grid system theme.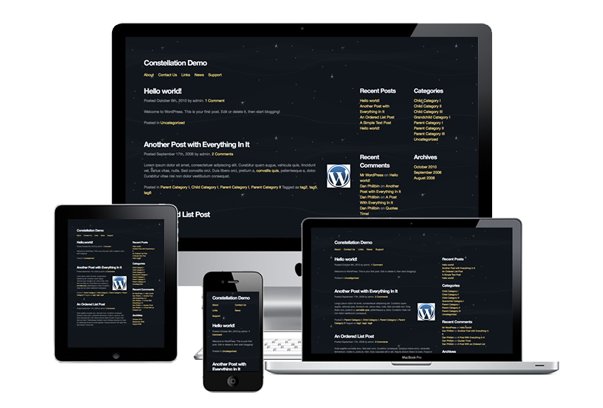 Features » Demo » Download »
Handcrafted WP
The theme is based on Ian Stewart's Toolbox Starter theme and Paul Irish & Divya Manian's HTML5 Boilerplate .
Not officially a framework but still a good choice to start your custom work on it.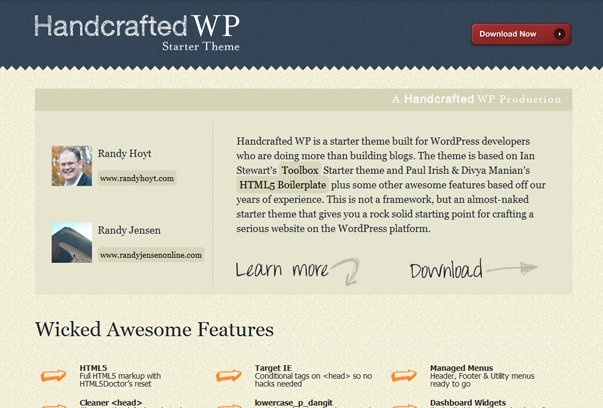 Roots
Roots is
Based on HTML5 Boilerplate
Blueprint CSS (or 960.gs)
Starkers that will allow to make brochure bogs.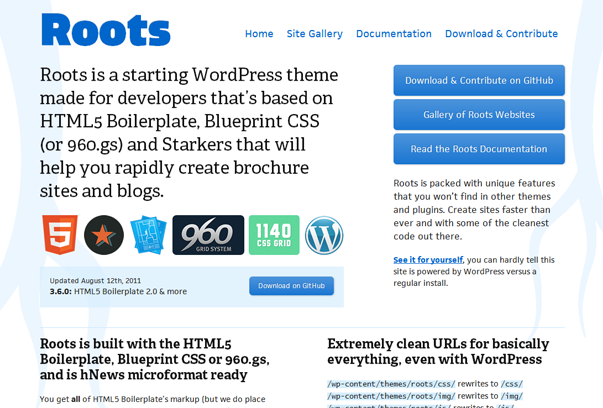 PressWork
PressWork is
open-source theme framework built for WordPress 3.2 using HTML5 and CSS3
I personally recommend this one.
It is soo good for SEO.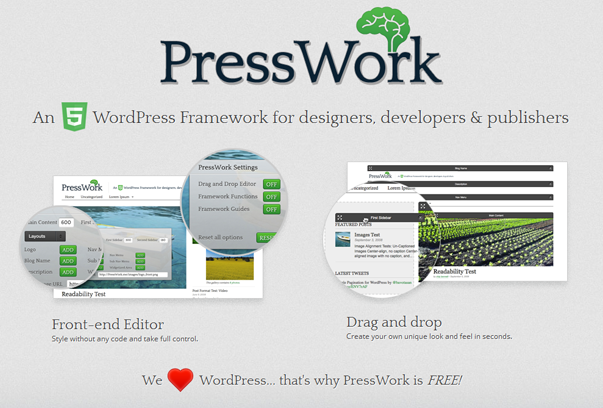 Starkers
A great theming framework for Devlopers and Designers.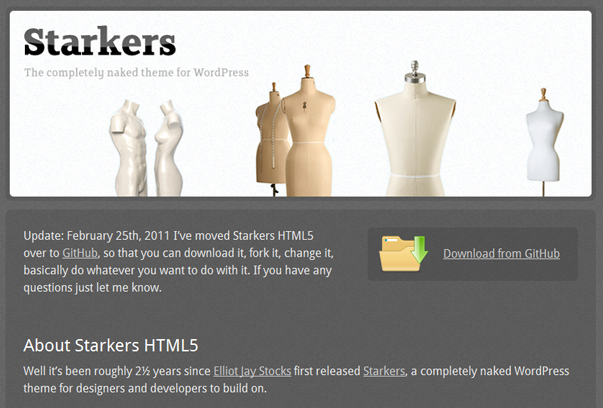 Features »  Download »
Whiteboard
A minimal theme framework.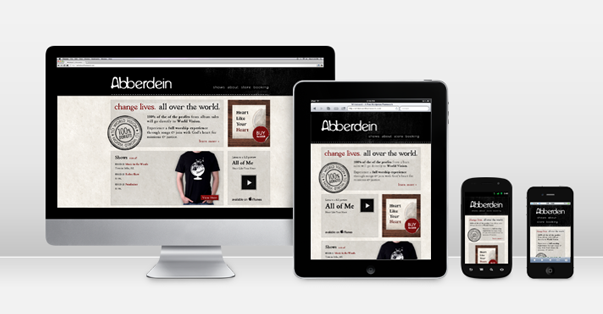 Bones
Bones good for doing custom freelancing , for your clients.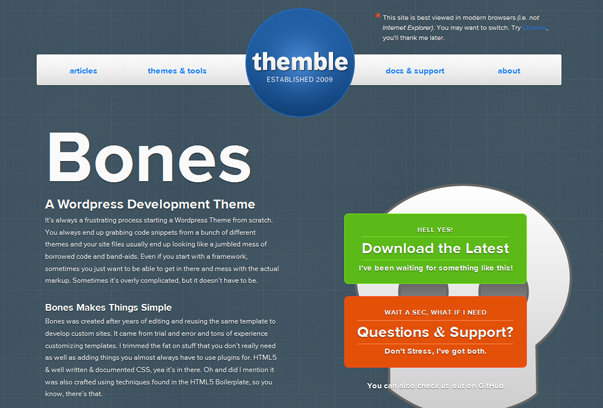 HTML5 WordPress Shell
A great way to start from scratch.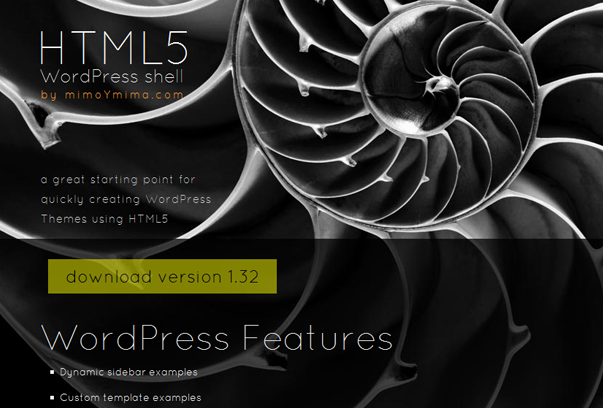 HTML5 Reset
Nicely done HTML5 theme framework.

Pagelines Platform
Platform is faster & easier than ever before Framewok :).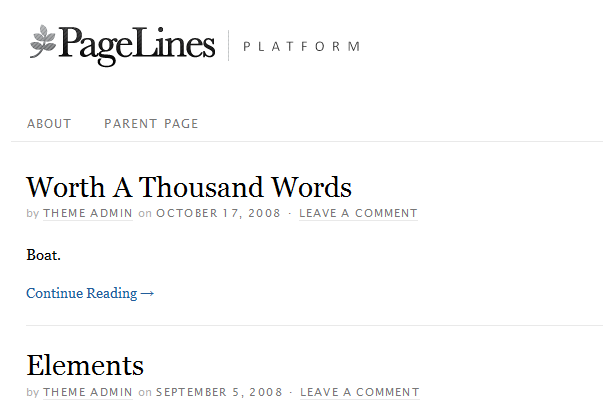 Some More

Toolbox, developed by Automattic, is not as feature rich as any of the other blank/bare-bones themes in this article.
Toolbox →View Demo →

A beautifull HTML5 Theme
Brave New World is free nice theme with micrformats.
Brave New World WordPress theme →
Your Turn now
[ad]
Tell us whcih one do you like?
HTML5 made differences in your SEO rankings or not?