Through years social media has revolutionized not only the world of IT but at the same time made this world a global village. Now everything is restricted to one may say to a room. Social Media has made a vast impact on the lives of many women.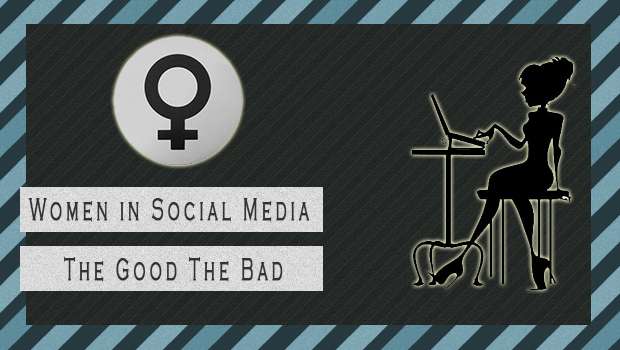 Women in Social Media
Women, who used to spend most of their time in doing either studies or chores of the house, were fed up of this monotonous lifestyle. Social media has opened entirely a new arena in the lives of the women. This has fascinated their lifestyle and has made them more passionate and more enthusiastic towards life. Social media has provided them with a safe platform where they gain experience and confidence to ask questions, learn and challenge themselves to grow, evolve and aspire. In the past most of the women's lifestyle was restricted to just one room, but now the same room does exist but with an entirely different life where they can proudly say "yes we are no less than men."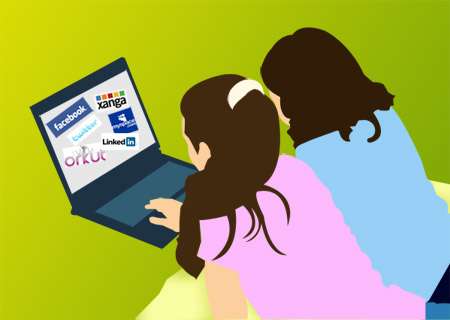 Passionate Women
Their passion for social media can be judged from the fact that today women demands and struggle to buy their laptop and GPRS mobile rather relying on someone else's. Today, a pimple on their face or putting u two to three kg can be tolerated but unavailability of internet is like NO WAY!!! It is my personal experience that I become very upset and disturbed when my internet connection is troubling me. People, ask me how I spend the last ten days, without internet when I was busy shifting my house and my internet connection had to be re installed. I became so rude, full of anxiety and anger because I did not have much to do.
Statistics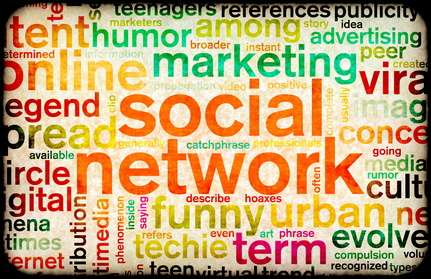 According to a research, women are more into social networking sites like Facebook and Twitter as men who prefer gaming, betting, and entertainment and music sites. The advent of many popular social networking sites has widened the gap between how men and women make use the internet. However, this gender difference did not exist before. Statistics reveal that 54% females and 34% males use social media.
[ad]
Categorizing Women presence in Social Media
Women are using social media for the following purposes:
For fun and spending their leisure time chatting and shopping. Plus gossiping for hours and back biting.
Many women are earning their way of living by running successful blogs and these social networking sites are helping them publicizing their work.
Women may seek beauty tips, cooking recipes and design their dresses enhancing their beauty.
These provide them a forum for voicing many social and moral issues, thus reforming the society.
Women who come from conservative backgrounds and are not allowed to practice their work freely social media provides them with this healthy platform.
Social media is a source by which many young beauties find their life partners and are successfully leading a happy married life.
These sites have helped women to get in contact with their family and friends. At the same time make new relations worldwide giving rise to brotherhood and harmony.
Bad Side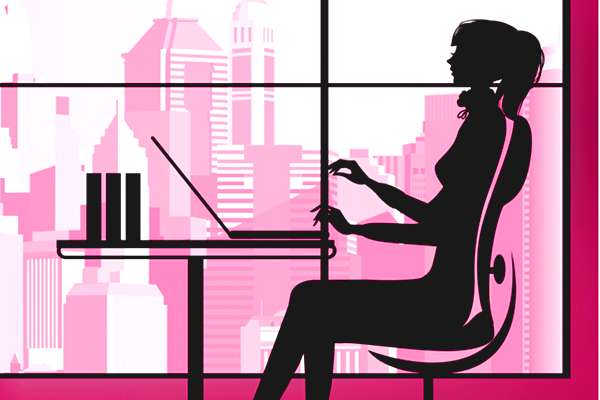 However, at the same time many use these sites for evil purposes. Cybersex is becoming very popular day by day creating an unhealthy atmosphere giving these sites a bad name. Young girls and boys dump and fool each other. This creates prejudice among young immature minds. Also, many students waste their precious times sitting for hours in front of the computer screen chit chatting with friends. Hardly any physical activity is left and women face health issues especially obesity. These sites are eliminating the moral values in terms of respect for others. Young girls are becoming disrespectful towards their family if they ask them to abandon these. The concept of family life and togetherness is somewhat getting lessened because majority owns a personal laptop or a mobile which supports internet facility.
[ad]
Concluding
Well, now we know! Men use the internet to expand their enormous brains and manage their finances in an organized manner while ladies mainly shop and chat. Rather than getting more annoyed and stressed by this bullshit statistics and research it is perhaps appropriate to ask ourselves: What would you miss the most if the internet didn't exist? That's a given, notch.