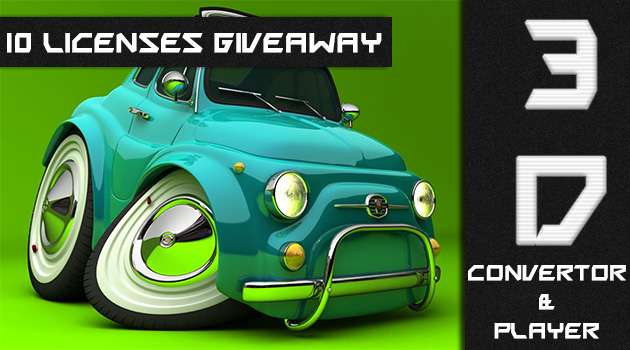 The 3D fever is seen everywhere these days and a lot of excitement is seen among the people. Now the concept of 3D is no more restricted to children. The craze of watching latest animations and effects among people is growing day by day.
What's in the Giveaway?
Freakify.com is generously giving 10 licenses of this software. Which includes 5 software each of a 3D video player and 3D converter. Once installed you can experience a lifetime charm of 3D sitting in a couch in your room. So what are you waiting for? Hurry up!!! Rush to your nearby store, buy your red cyan glasses and enter the contest by commenting and sharing this post on any of the social networking site that you are a part of. Below is the gadget which you should use to share this giveaway.
Winners :)
Mohit Rajwani
Dandy Putra
Abdul Rahman
Nirmal Kumar Sekar
Suyanto Milanistik
Sai Kumar
Sohil R. Memon
Zain Ul Hassan
Meinstra Karpus
John Elix
Congrats! Now what? Comment below with your valid email IDs so that we can send you the License Codes.