Freakify gave-away 10 one year Zyma Hosting Accounts. Below are the lucky winners.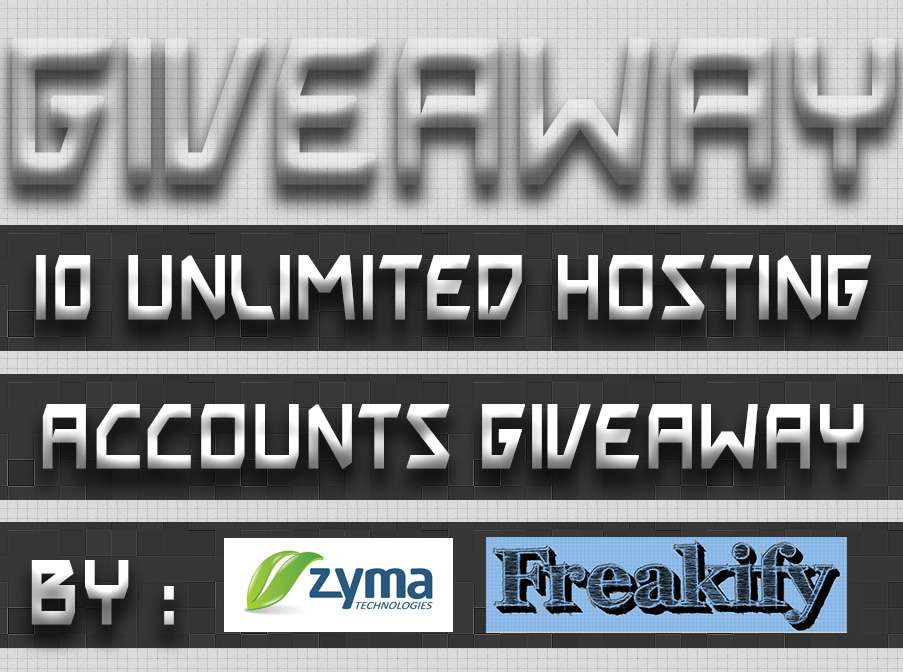 Features and Services of Hosting Accounts Giveaway:-

For those who know little it is for them to inform that Zyma is offering a lot of exciting features and services for its customers in the form of efficient web hosting. Once you've become their customer you need not to worry about you site. The winning of award itself speaks about the quality of the company. At the same time the services are very reliable as their servers are never overloaded. Your site is in purely safe hands and the dedicated staff at Zyma is always there for you 24/7 in case of any difficulty. Some of its exciting features are as follows:-
Unlimited Web space
Unlimited Traffic
Unlimited Email Accounts
Unlimited SQL Databases
Unlimited FTP Accounts
Free Website Builder
99.9% Uptime Guarantee
cPanel Web Hosting
Moneyback Guarantee
Who won the Giveaway?
Below is the list of lucky winners. If you are one of them then just leave a comment with a valid email. On that email you will receive the Hosting account sooner than later.
Raja Tahir Qaiser
Ali Fahad
Mohammad Shabbir Ahmed
Zeshan Ahmed
Khizer Javaid
Yasir Imran Mirza
Vivek Nath R
Hamid Roshaan
Hari Narayan
John Shumaley
Congratulations! to all of you.
[ad1]