Funny things are meant to make you laugh. The long life impact of a laughter makes you feel good. Finding a way to laugh these days, is a hard thing. Everyone seems to be busy in his schedules and routines. Making things good, solving problems in your life and making your family conditions better is the goal. But during this all you get is a cold shoulder from others. In the mean time, what we are doing here is trying to make you people smile. A simple smile can make you feel good.
Too often we underestimate the power of a touch, a smile, a kind word, a listening ear, an honest compliment, or the smallest act of caring, all of which have the potential to turn a life around.
Leo Buscaglia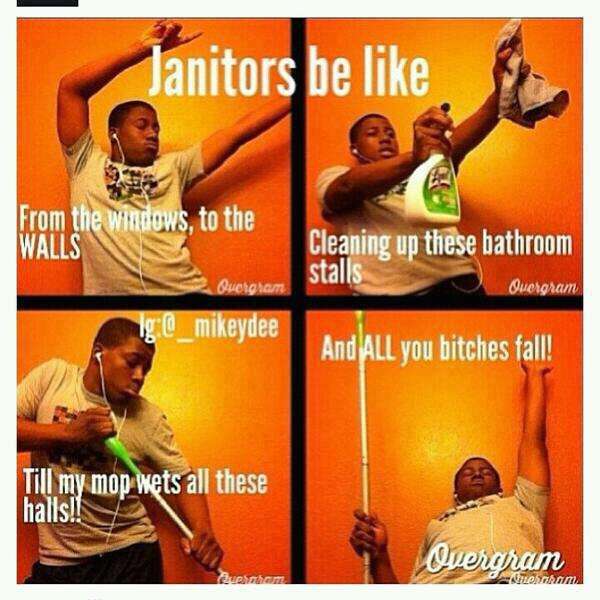 So, in above image what you are going to find, will serve the purpose of making you laugh at it. This kid is hilarious.  Singing Janitors be like,  explaining it all along starting a a broom in his hand and saying "From the Windows to the walls" smashing things harder than ever, being cool enough to make us remember our childhood, when our mothers use to tell us to clean something. Then signing cleaning up the bathroom stalls. Lol that is real funny, leading to till my mop wets all these halls. And when he enters the washroom he say All you bitches fall. Can't explain my feelings here :)
VSCode
Related Stories
This is the funniest break up at Facebook. Call it...
When a son asks his father that how was he born hi...