Not many know about this latest feature which has been introduced in the latest Galaxy S4. I am talking about the much advanced technology of wireless charging. This is made possible with its wireless charging pad which is the latest and much advanced addition its accessory kit. We know that the battery life of S4 is 2600 mAh and for that plugging in your wired charger in a socket sounds so wired in this modern era. So it's time to think beyond bars.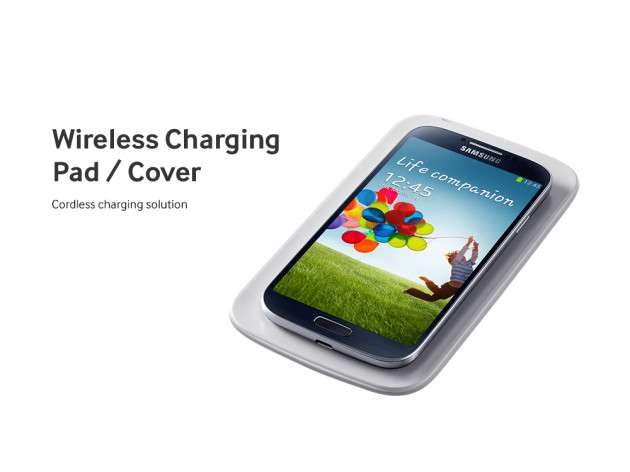 The Samsung Galaxy S4 – Accessories
Structurally, the sides of the charger are made out of plastic, its bottom made of rubber while at the top there is some different layer of plastic so that the phone cannot slide. In order to charge it the phone needs to be placed on the top in the center so that the electrons can find their right path to travel.  It has a dotted circle impression in the center which clearly states that your phone should rest on this mark, otherwise the charging will not be achieved.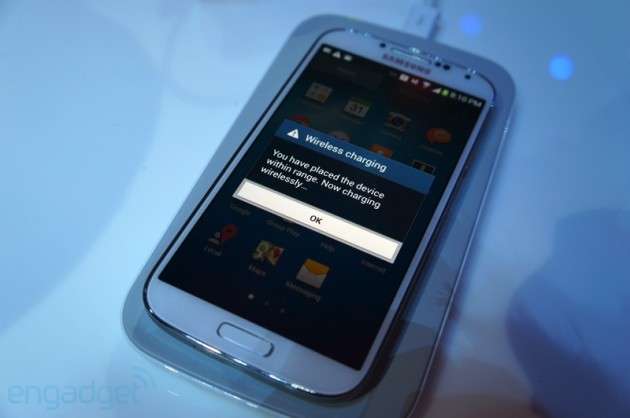 [ad]Another feature regarding this wireless charging is that whenever you put it to charging you will be notified by a pop sound which needs to be clicked. Also there is an LED light which blinks in green showing the charging process. It has one MicroUSB port, where we can connect the Pad.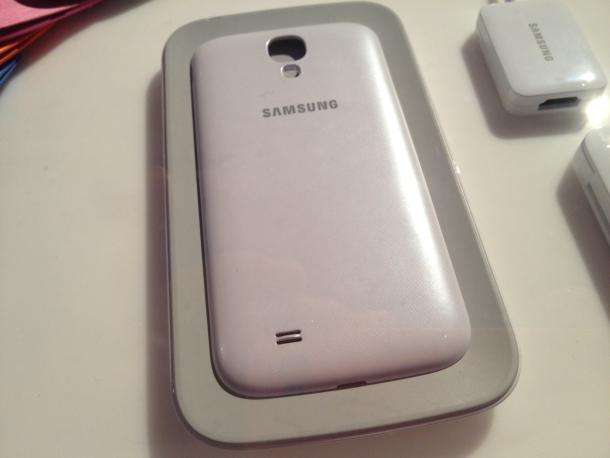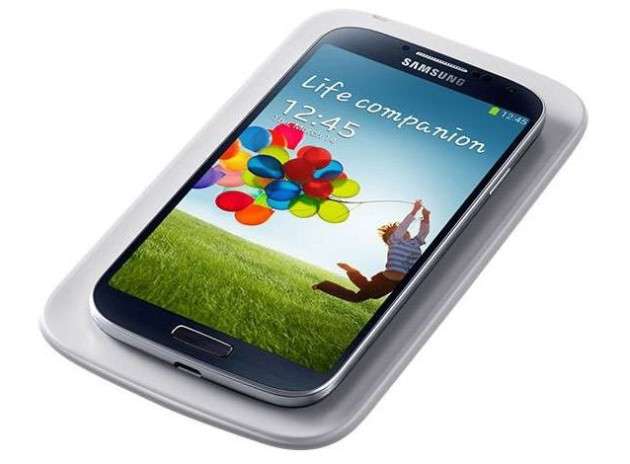 As it works independently so it requires a separate cover for its protection which the company offers. Also when it comes to charging time, it is a bit more as compared to the conventional charger at 3 hours 54 minutes. Hence, to conclude it all we can say that if people thought that the release of Samsung Galaxy S4 was and an end to this series are wrong because Samsung can't stop here. It will continue to produce such awesome goods and accessories to satisfy their users.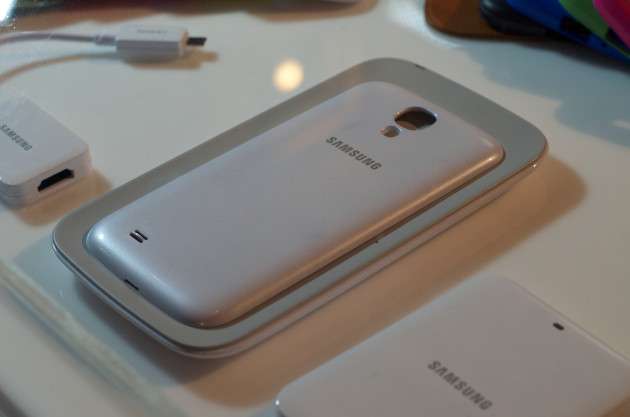 [ad1]