Awesome Raspberry Pi
Raspberry Pi is a mini PC that you can buy for just $25 to $35. It comes with a great set of features, almost 512MB of RAM, and small size of just like a credit card in your pocket. Are you a gamer? If so then you might be a big fan of Minecraft games. Minecraft's developers Mojang, are upto something great, they announced a Pi Edition of its Minecraft game.
It will be a Free game, with a lot of features, they call it, as revised featured set. Hoping for some world level recognition of this game by diving into the Pi market.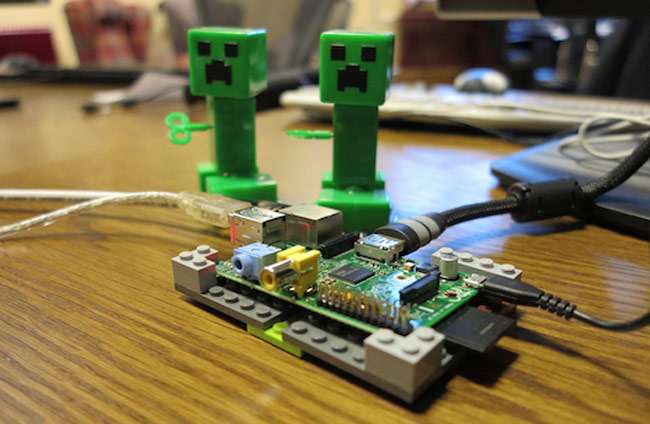 What will be the after effects?
Education level help
People will get more involved in this little circuit from who knows which world :P
More programmers will show interest in developing games for such kind of devices, that will help the modern era grow more
"You could organize the cheapest LAN party of all time, or use the Pi to learn the fundamentals of programming on a minuscule budget. It's like hacking your way into Minecraft and modifying the game world with code, a bit like being Notch, Jeb, or Nathan, but arguably more fun and less stressful."
Minecraft: Pi Edition will be made available to be download from Mojang website.
[ad]
Thanks to: Eurogamer
[ad1]