Dark Knight Rises, one of the most successful movies ever, had a special scene in which the blew up the American football stadium playing field. The fact is the special tricky effect they used in making of this trick has been revealed to the public now.
Dark Knight Rises Football Ground Explosion
Sure enough, you would have enjoyed this very scene in the Batman's movie, the part where Bane named villian blows up the field and instead of one player all others go down the ground. It is an interesting thing to notice the effect in the video below as it also shows a great harmony of pleasure.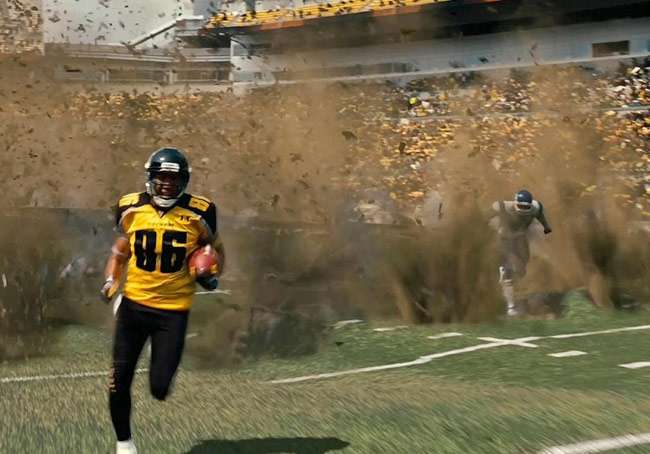 The Dark Knight Rises 2012 film was directed by Christopher Nolan
Christopher Nolan wrote the screenplay with his brother  Jonathan Nolan
Whereas the story was written with  David S. Goyer, & stars who are Christian Bale, Michael Caine, Gary Oldman, and Morgan Freeman.
This movie was quite an answer to the old part of this trilogy of Batman Movies, the one called The Dark Knight released in 2008 with the most infamous character in it, The JOKER
[ad]
Thanks to : Gizmodo
[ad1]