New Year 2013 Google Doodle
A Very Happy New Year to All!!! Like every year this time also Google has shown its Doodle in order to greet the upcoming New Year 2013. The first sun of 2013 is about to rise in a few hours and this time calls for celebration. Google also offer its heartiest wishes for the New Year via this doodle. Many of you have seen it on your homepage. This is an animated doodle which is very colorful and depicts a New Year Eve party. Two doodles have been launched one showing the pre-party and the other displaying the post- party scenario. The doodle for 31st December, 2012 depicts the pre-party celebration and the doodle for 1st January, 2013 shows post-party scene.
31st December, 2012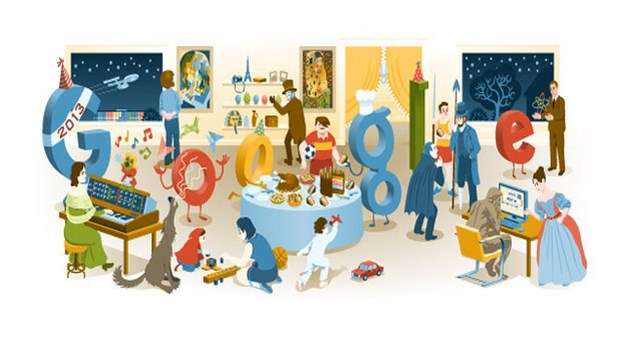 1st January, 2013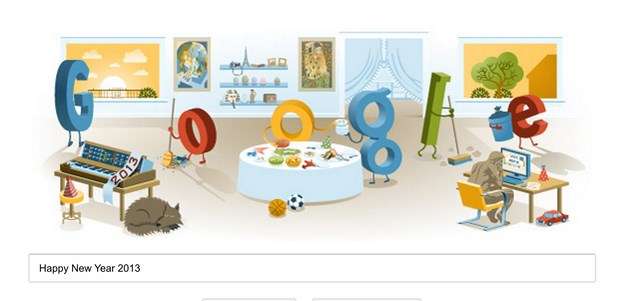 The pre-party shows the attendees dressed up graciously for the party enjoying like hell singing and dancing around all over the place. Whereas, the next morning shows no guests around. Also the haphazardly placed alphabets of Google displays the hosts mopping the party area and cleaning the mess. The New Year 2013 doodle is a sequel to the New Year's Eve doodle 2013, which was as assortment of 35 doodles that appeared during the year 2012.
[ad]
The last year's doodle was way too different and we hope and pray that this search engine do well in 2013 and keep serving its users efficiently.
[ad1]