Google AdSense 300×600

Google after a lot of requests from developers, publishers, webmasters finally has made Larger, brand-friendly ad sizes available in Google AdSense 300×600. What a great NEWS? So what is this? Why is this? How will you use it? Dang I am much more excited to tell you all about this :)
As mentioned in our recently released Display Business Trends , the 300×600 is one of the fastest growing sizes by impressions and is indicative of a trend where publishers are offering more visually impactful ad sizes that are preferred by brand advertisers.

– Omer Gimenez Llach at Google
Advice By Google?
As with all ad sizes, it's important to carefully consider the placement of ad units to ensure both users and advertisers have a great experience with your site. If you'd like more information on the performance of potential placements, check out our heat mapin the AdSense Help Center.

– Omer Gimenez Llach at Google
Reactions? Eh?
So, every change of Google, gets a lot of reactions! Good or Bad, whatever it takes, you have to accept what Google changes, how Google changes it, and … I most of the times find the changes good. So below you can find some reactions from the adsense publishers.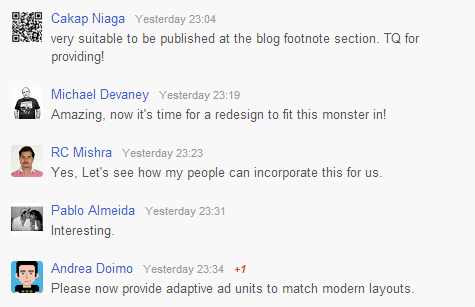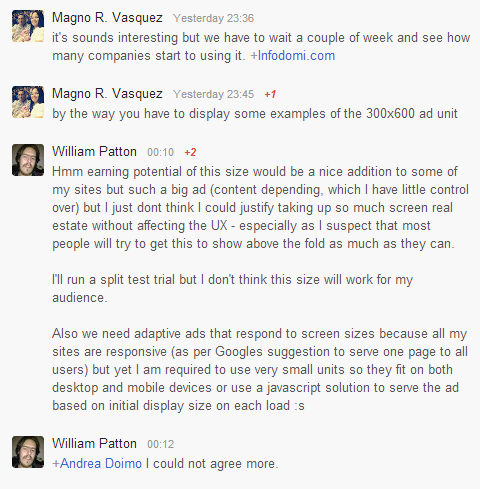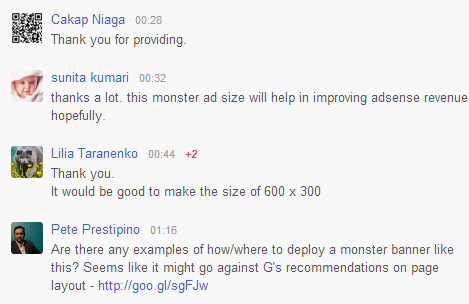 [ad]
Big & Awesome
What I say? Awesome, If you are going to use it in a better way, then all you will get is a better CTR (Click through rate, it is a kind of term that is very well defined by words "Ratio of Visits on your site/Clicks on your ads"). Can you believe this? You will be viewing different experiments with this huge sized ad, placed at blogs. Pre-made themes will get a shift! All the plugins in relation to Adsense will get an update. New trends in Web Design industry as well as new kind of themes.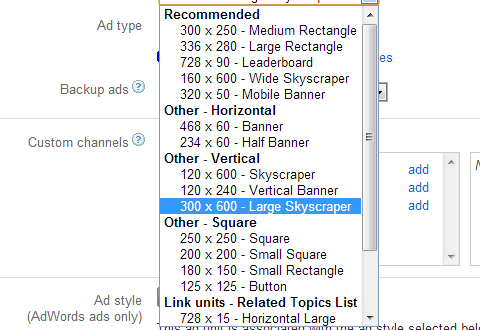 What's in it for you?
If you are a theme developer then get your themes updated before anyone!
If you are a blogger, then use this ad in the best creative way you can think of to appreciate this effort from Google
If you are just going to place it to get more clicks, all you get from me is a Thumbs Down emoticon and hardly any appreciation by anyone else.
Google AdSense: 300×600 Decision?
Any Ideas? Decisions? How are you going to use it? I am so excited in getting to know more about your creative plans about using Google AdSense: 300×600 ad on your blogs.
[ad1]