Yes, I finally decided to give a shot to this plugin.I hope it won't let me down.I have been asking through few of my friends over different social media about this change, they suggest me to try it, as they themselves are using it with zeal and zest.So, finally after shifting Freakify to litespeed servers now I have a new experiment to test.I will be listing the some of the details of this plugin so that you can get some inspiration through it.
Comment Luv
Features
Screenshots
Installation
Configuration
This Videos Speaks Luv
Comment Luv Goes Pro
Comment Luv:
It is a plugin that allows your visitors to engage themselves with your blog in a better way.They are highly encouraged to post a comment, as in by posting a comment they get a link back to their own blog post.This increases the love towards commenting, and you start getting bundle of comments.

Features:
Lifetime updates are FREE
You can get a good deal of Priority support by its Developer
Integrated Twitter Link is available in pro version.
Integrated G.A.S.P works great.
Trackback Validation is good enough
Integrated Keyword Name in the premium version is a charm
A big heck you had to deal with, was Self Pings but now it has Integrated No Self Ping
Top Commentator Widget is available in Pro Version.
Advanced Click Stats with Pro version
You can control your comments to be dofollow or nofollow
Screenshots: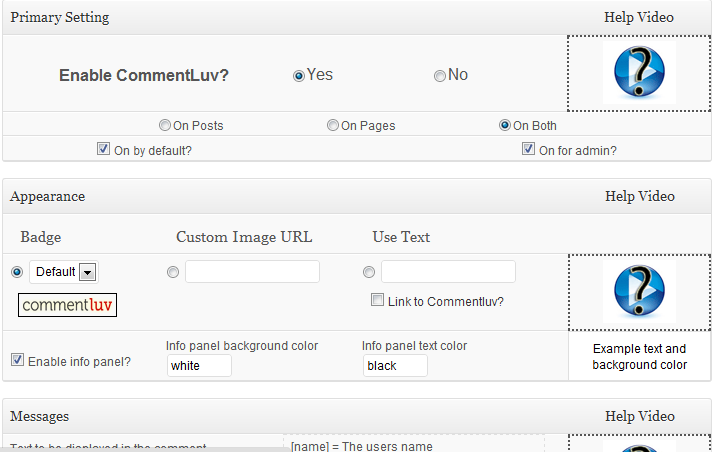 Installation:
Goto Your WordPress Admin > Plugins>Add New > Search for "CommentLuv" Activate it.
Configuration
This plugin is a ready to use plugin it, when you activate it, you are ready to go, no more configuration required.Still if you want to modify it in accordance to your sense, you can go to Settings >> CommentLuv and configure it.
This Video Speaks Love
Comment Luv Goes Premium
Your Turn:
Tell us you like this change or not?
Do you have CommentLuv Enabled Blog?
How was your experince?