Firefox 18.0 APK for Android Launched Download Now to energize the experience of your web browsing.
Features of  Firefox 18.0 APK for Android
Fast— Fast internet access with no glitches at all
Smart— easy to use tabs, smart bookmarks, UI is lovley
Safe—  Safe browsing tab makes your browsing go more safer than ever
Add ons- Make your browsing great eg. Ad blocker and Pass Manager
Awesome screen- It can get a list ofyour favorite sites on its own
HTML5- Yes it is supported now, Qucik page loads and web APIs access
Video- Works more nice in wide range h264 video formats
Reader Mode- Helps you in reading the pages with beauty
Sync- Common feature to sync your cellphone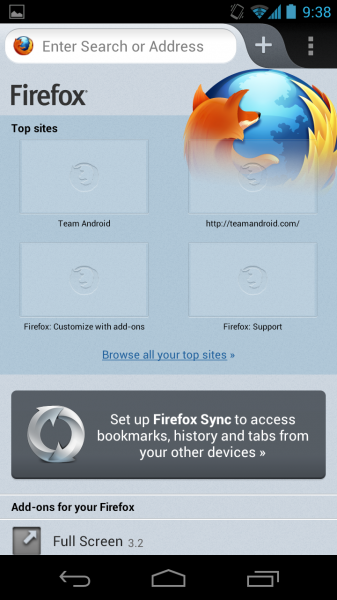 NEWS in the Press:
"For many Android users, Mozilla's updated Firefox app could quickly become their favorite mobile browser… I've found it to be the best mobile browsing experience I've had yet." – VentureBeat"

The first thing you'll notice about the new version of Firefox for Android is how fast it really is…Firefox stands out for quick page loads and really smooth panning and zooming around web sites. " – Lifehacker

"On my Samsung Galaxy S II, the new Firefox glides smoothly through any web page, whether it's optimized for mobile browsing or not." – TIME"

Firefox for Android is a lot snappier now. It starts up quicker and loads Web pages faster… What that means for the user is a much better browsing experience" – Information week
For more features, check out mzl.la/FXFeatures
Images of Firefox 18.0 APK for Android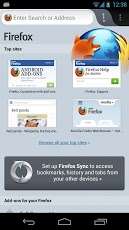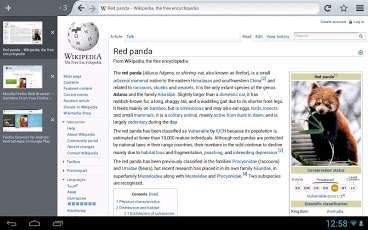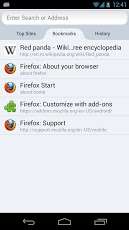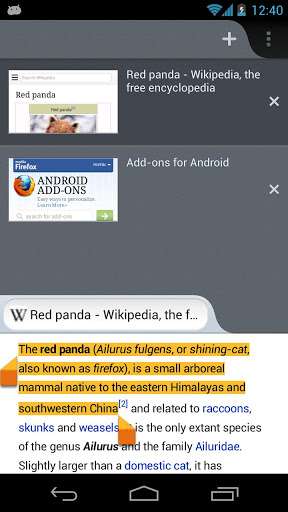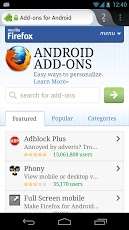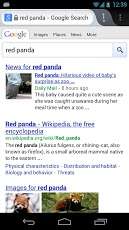 VSCode
Related Stories
Music Apps for Android These music apps contain a ...
UC Browser 8.2.4.7 Free Download is available fo...