Google is about to introduce Faster Gmail Search, which will help you out in finding things way fast then you ever imagined. The following images play their role in explaining the concept in a better way.
You can apply for trial here Apply
Improvements
The relevant emails, drive and calender entries are being shown in the simple entry of two letters. Making your UI better, sleek and modern.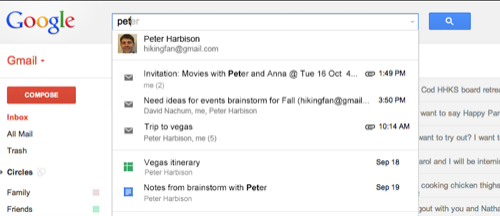 Gmail in Google Search
Personally I hate this feature and have to click the global search icon again and again. But there are people who like it.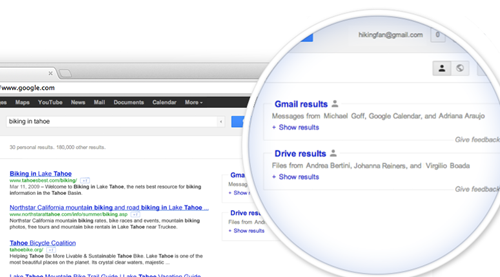 More? Still More?
If you still want something more then Google narrates the story like this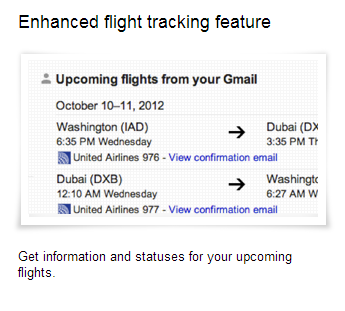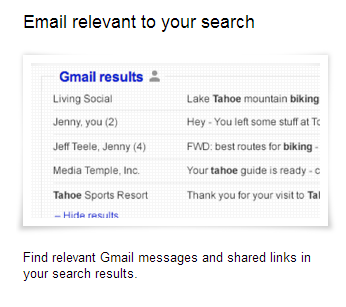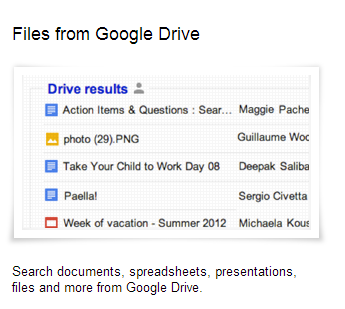 [ad]
Hey what did you just say?
I cannot hear or feel your views about this update. All  you have to do is comment below to show your presence.
[ad1]