There are many aspiring hearts who are really passionate about blogging and really want to earn the same respect and fame like many other pro bloggers. But the biggest hindrance in their way of passion is the difficulty in bearing the expenses of buying a domain of their own. Gandi.net is the solution to all your problems in this respect. They are giving  free .me domains for a year so that you may start your journey of blogging.
[ad]
Eligibility:-
Unfortunately, not everyone can avail this offer. To make yourself eligible of getting this free domain, you have to get  Mozilla Thunderbird. You can easily download it and you can become a well deserving candidate to win this.
Procedure:-
Install the Mozilla Thunderbird Download from here and open it. This will display the following box. Here you give in the desired email id and this will denote your domain.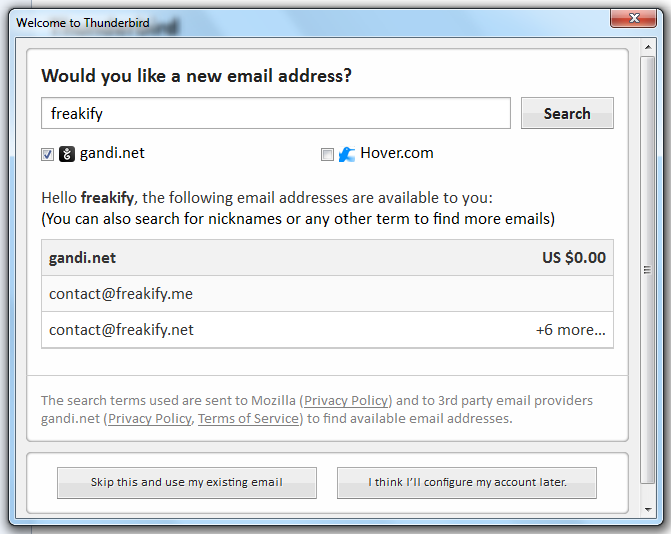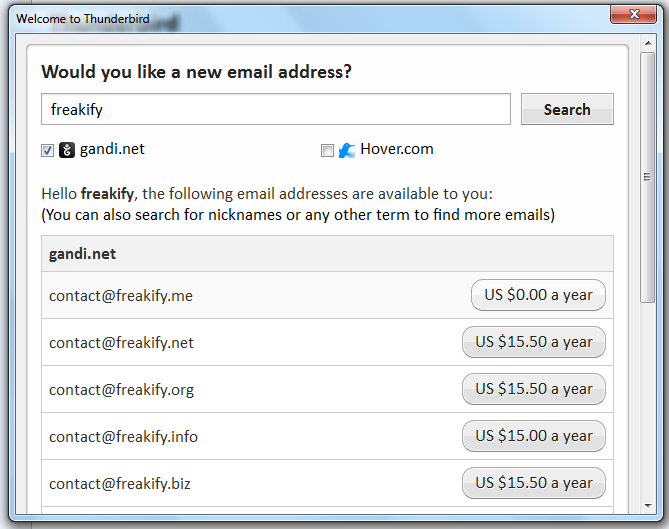 The moment you get a .me domain you will receive a confirmatory message showing your booking.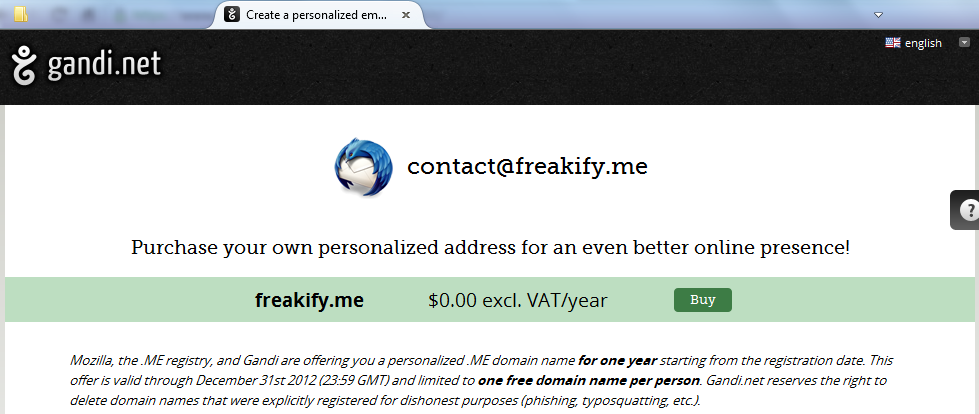 Then you click the option Buy. In order to mange your domain you will be asked to make a Gandi Account. When you are done with this you own the domain for one year absolutely free.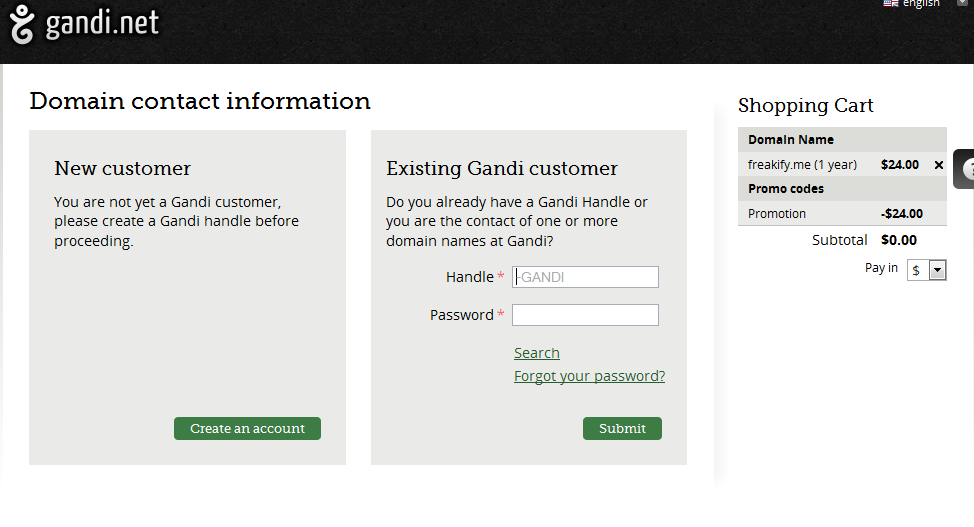 Note: One Free domain per account , if you try to get more than one domain per account all your domains will be deleted and you will be banned from Gandi.net. Offer is valid till 31 Dec
[ad1]
Credits Anuraag