People say that Video Editing is no more a tough job. But the question is why we still find a number of people complaining about the video editing tool they use? They still think that an optimize solution should be there which could solve all there problems regarding video editing. Freakify will definitely provide you with one such solution. Today, we are going to feature one of the most powerful and user friendly video editing software. Wondershare Video Editor is the name of the rescuer which comes with some special editing features. Now you can easily enhance, highlight and transform your video with advanced options that allow you to combine clips, music, text, special effects, and much more. Its most easy to use interface allow users to drag & drop media effects in any video of their choice.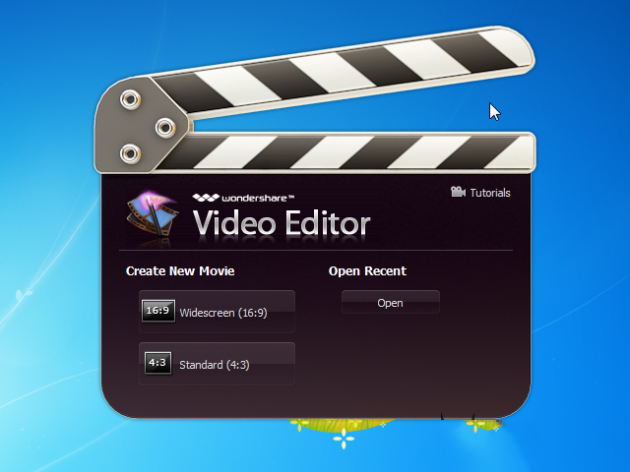 Features of Wondershare Video Editor:
The version of Wondershare's Video Editor which has been exclusively designed for both Windows and Mac allow their users to cut, edit, merge, and trim different clips of video. Now you can add music and text to any video. Similarly various special effects can be added. You can enjoy a professional looking movie just in a few minutes with this magical software. This product of Wondershare allow the users to experiment and play with their video through the following feature:
Picture-in-Picture
Commonly known as PIP (Picture-in-Picture) Multiscreen Tool allows you to place multiple videos in the same frame. This feature works just like the name—layer many movies into on frame to tell many threads of one story.
Scene Detection
This is the latest and advanced feature that has been recently introduced by Wondershare Video Editor. Through this you can automatically scans video clip for scene changes and separate the footage into individual cuts for more advanced editing.
Change Speed
You can experiment with the playback speed by slowing down or speeding up the video speed with 3 options i.e. 0.5x, 1.5x, and 2x the original speed.
Audio Separation
You can extract the original audio track from the video clip, and edit the audio separately in the same timeline as the video footage.
Mosaic
Now you can pixilate all or some part of the screen through the mosaic feature which helps to hide personal, copyrighted, or inappropriate images.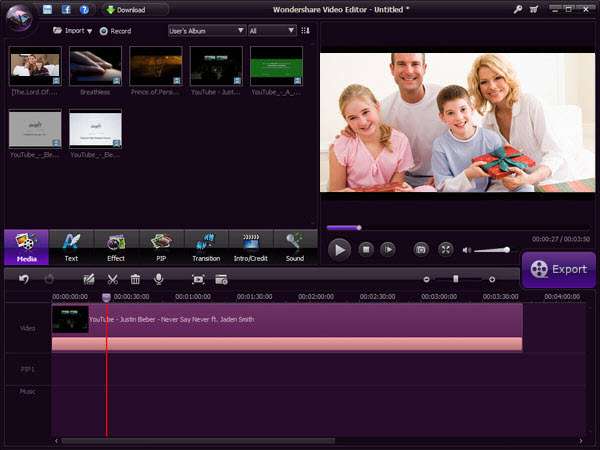 Face Off
With this feature you can easily replaces faces. This feature will add an element of fun that replaces faces in your video with cool and creative masks.
Close up
You can Zoom In and focus on people and things that are most important in the shot through this feature.
Apart from these amazing aspects Wondershare Video Editor also provides some additional features which ensures user's comfort and ease. These are as follows:
Some amazing filter effects
Some funny graphics
Some very fine dynamic transitions
Versatile texts
Some really impressive intros and credits
Sensational audio effects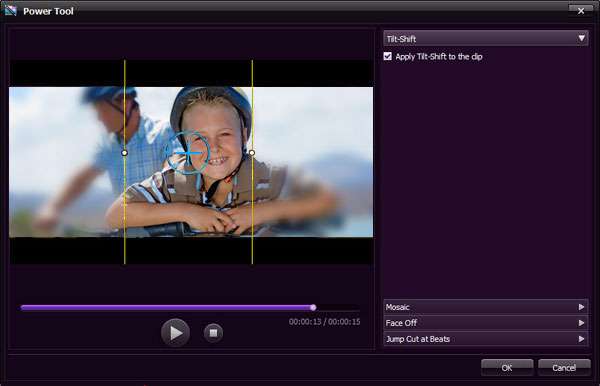 Why Wondershare Video Editor?
So far we have successfully explained the services and features this software has. Its money back guarantee offer is the best about this tool. You can try before you buy with a free trial which can be easily downloaded from here. And even after your purchase, you're not happy with its performance you can get your money back. Secondly, you get a 24/7  support from the most knowledgeable representatives available to assist you through instant live chat and email response. Last but not the least this tool is absolutely safe to use. Your financial and personal data is fully secured.