You might have been feeling fed up after trying a lot to discover how to get ranked for good & great keywords at Google. If you are then you might have ran into a kind of deep thinkng why can't Google just release an SEO Quality Check Up calculator. Vipin from Dehli India asked this same question from Mat Cutts and his reply seems to be worthy enough.
Why can't Google release an SEO Quality Check Up Calculator?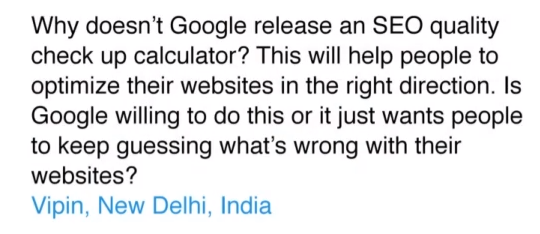 [ad]
What do you think?
Simple answer to the question is : Because of spammers
This answer justifies the query or not?
[ad1]