This is the funniest break up at Facebook. Call it a Facebook Breakup. As you all know sometimes when we try to send a message in Facebook chat a Yellow Square appears right after it telling us about "Info: Message Not Sent" due to some reasons. But not all of us were used to that yellow box when Facebook first added this feature. So below in the image you will find how a user called her girlfriend to tell her that she is a f***ing bit*h.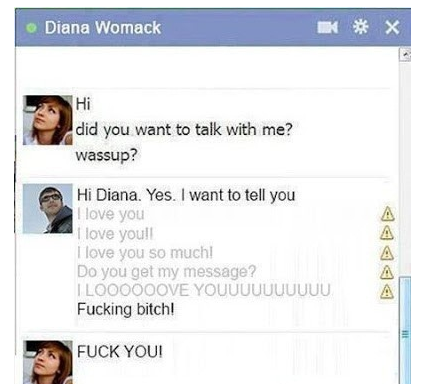 Actually he was trying to say that he loves her. But after telling her several times he lost his temper and started abusing the damn facebook. Whereas she got only one message from him :P
VSCode
Related Stories
This post explains the thick and thin of a relatio...
When a son asks his father that how was he born hi...