FriendSheet, An amazing new way to browse your Facebook photos.
Friendsheet is a Facebook app which allows you to experience your photos in a complete awesome way. There are many other features too, which you will enjoy for sure.
You can add more photos.
You can see your photos in form of albums.
You can customize your friendsheet by hiding your photos comments or captions.
You can also watch your friends photos by typing your friends' name in "Search friends".
How to get access to this "Just WOW" app!
First, Go to this website http://www.friendsheet.com, and click on
"Login with Facebook".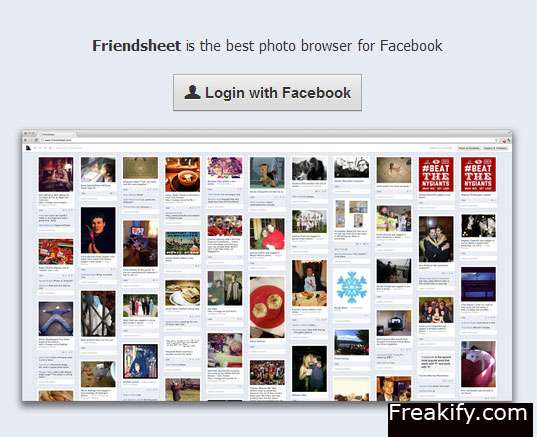 This page will open. Now click on "Go to app".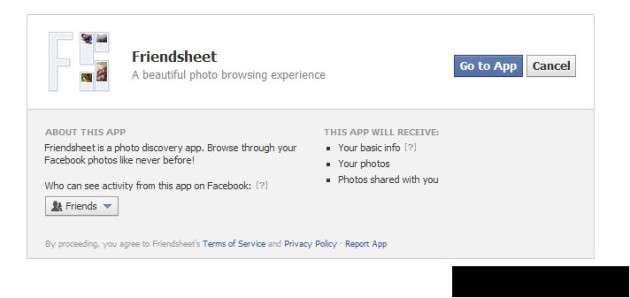 On clicking the "Go to app" button, a tab will open for your permission . Allow it.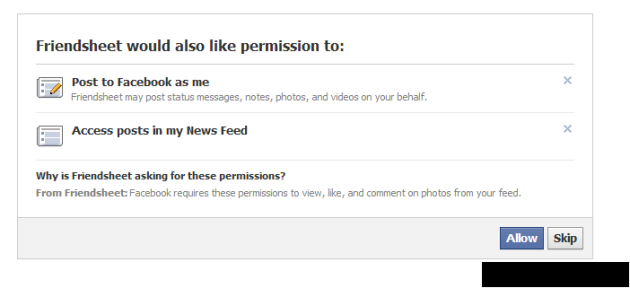 Now here you go! You will have your own friendsheet (FS) . You can invite your friends to this app by simply clicking on the "Recommend Friendsheet" on the top right corner in red background.
Hope You like it! Don't forget to share this article with your friends.
[ad1]