If you are using Facebook right now, you might be able to figure it out that Facebook Messages are Not Loading / Working. When you open up the facebook messages tab, it just keeps up loading and gets you nothing but a blank page.
Facebook Messages Not Loading / Working
The Fb messages not working screenshot below can confirm the scenario, seems like FB is having hard time fixing this issue.
[ad]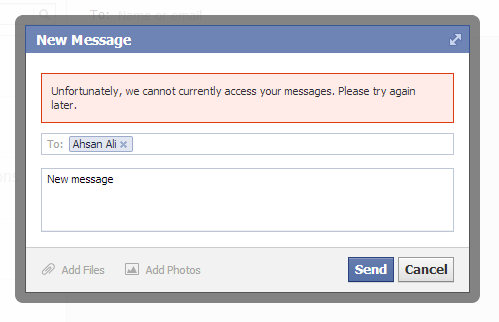 Not even this but the Alt + M new message box is also not able to send any message.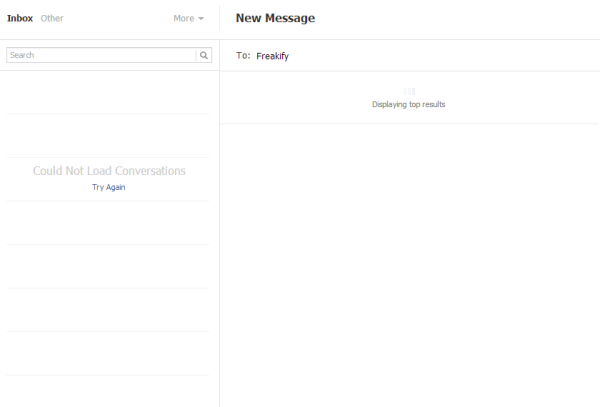 [ad]
Let"s report!
Are you facing the same issue?
Are you able to send FB messages?
What is this happening at FB?
Is it having some relation to Valentine's Day?
[ad1]