This is a lesson to all those who are used to cheating others paper without having it prepared by themselves. Even if they cheat, and cheat completely there are no or less chances of such people getting at the place of winners. Look at the image below you will find out that a cheat has cheated someone's paper and he messed up with the pattern of the MCQs and their answers. Finally they led him towards a pathetic failure.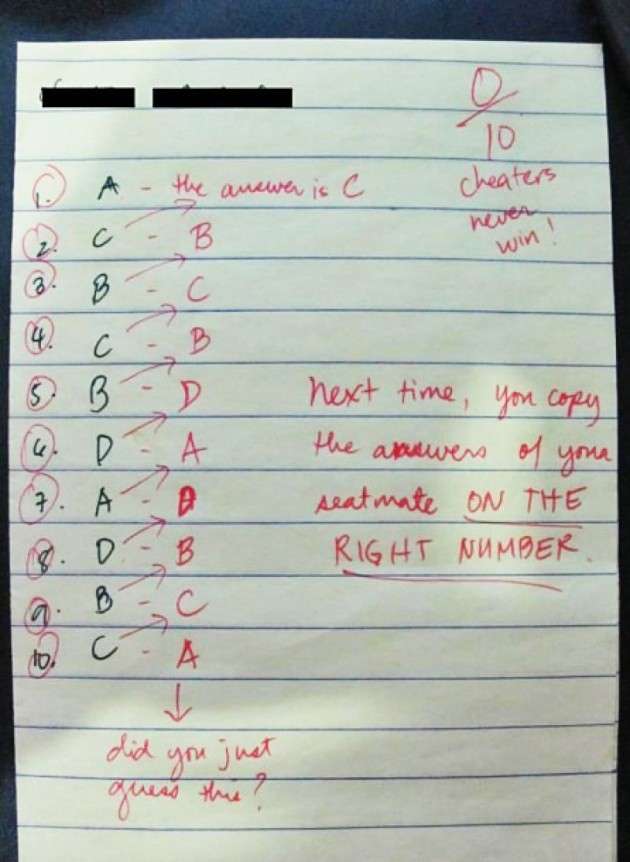 This failure shows what becomes of the cheats. So cheating is not good, and even if you cheat use your brain a little.
VSCode
Related Stories
It is not a typo error but it is an intentional or...
When a son asks his father that how was he born hi...