In this very image you will find that the old cartoons we all used to watch, in which a dog follows a speedy chicken all over the area where they lived, sometimes the dog or so called wolf happened to cross the road and go directly in to the air, it kept running and going farther in the air till he realizes that there is no ground below it. So, this defines this new law that you can see in cartoons, no one falls down in the cartoons until the subject realizes that after looking down. So the gravity started working just after the wolf looked down and said Oh! Gosh. A funny thing is that when such thing happens, first half body of the cartoon character falls down and then the second half HEHEHE.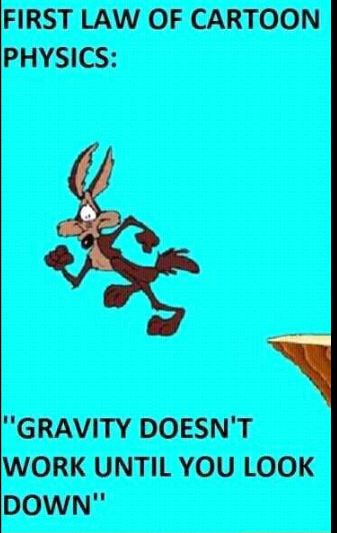 [no l="https://freakify.com/done-banging-lol/"]Most Funny Pic of 2013[/no]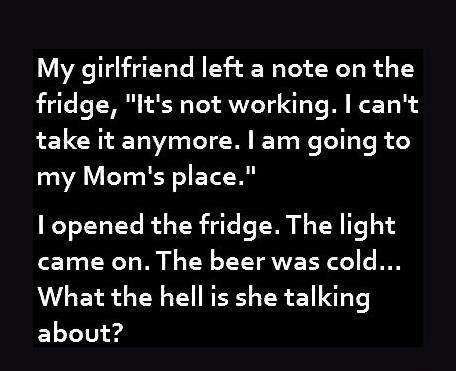 This picture the above one tells us about the dumbest person existing on the earth. Such dumb people are meant to be left alone, they have nothing to do with a GF. A girl friend left her boy friend and he is still not sure what she meant. Above the point that she had written a pun, seems like she is talking about the fridge still it is not a good thing :) LoL.