Windows 8.1 has hundreds of great features that cannot be seen in its previous versions. The users of Windows would be able to use all of their desired features in this upgrade by Microsoft. If you compare Windows 8 and Windows 8.1, you will notice a lot of new and advanced features in Windows 8.1 that cannot be found in Windows 8 or its previous versions. So lets begin comparing both of these versions of Windows.
Return of the Start Button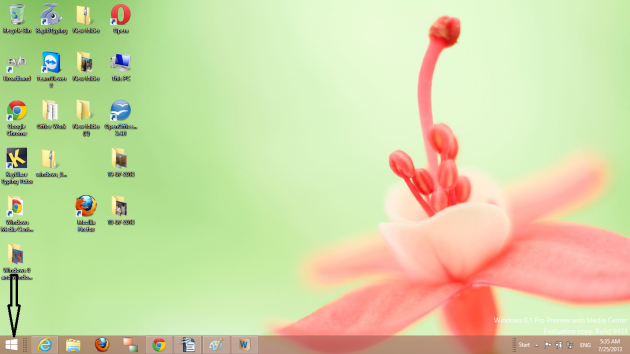 Microsoft has omitted the Start button in Windows 8 and it has been added again to Windows 8.1. When you right click to the Start button, it enables you to access the Mini god Mode in Windows 8.1 and if you left click to the Start button, you would be able to access the Metro Start Screen. The screenshot here shows the start button at its previous place in Windows 8.1.
Refined Search Function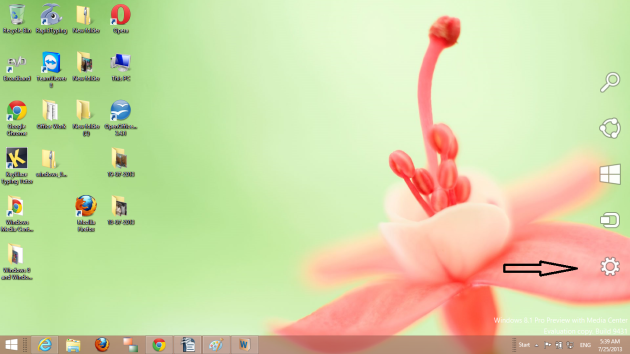 In Windows 8, you need to go to the Start Screen to use the Search Function. Unlike of selecting any application and then searching your required thing, Microsoft has provided you the Search function on your desktop in Windows 8.1. It is a refined search function where you can search anything and the results will be shown from apps, the files existing on your system, SkyDrive and web. The search function allows you to access everything quickly and in an easier way.
More Apps; New Apps in Apps Section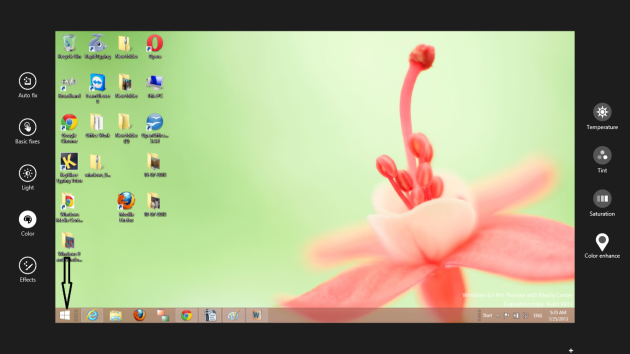 win
Windows 8.1 facilitates you a lot if you get any app from Windows Store. It is not by default added to your Metro Start Screen. It can be found in the Apps Section where you will find a tag "New" before that newly added app. You can select whether you want to pin it to the Start Screen or just want to keep it in its existing place.
In Windows 8.1 the users would be able to access a number of new built-in applications such as Food and Fitness and Office app. There are some great additions to the Photo app in Windows 8.1. You can use this app for editing and adjusting your images while using Photo app and you can open your pictures from many places like SkyDrive, Camera app or Mail, etc.
Automatic and Direct Cloud Syncing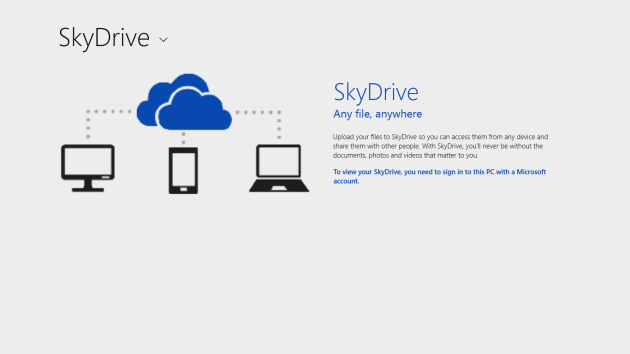 Unlike its previous version, Windows 8.1 allows you to save all of your documents automatically and directly to the SkyDrive cloud repository of Microsoft. You are provided a 7GB space for storing your documents to this app. If you want more space, you need to pay for it, but 7GB storage space is provided absolutely free.
Upgraded Security and Connectivity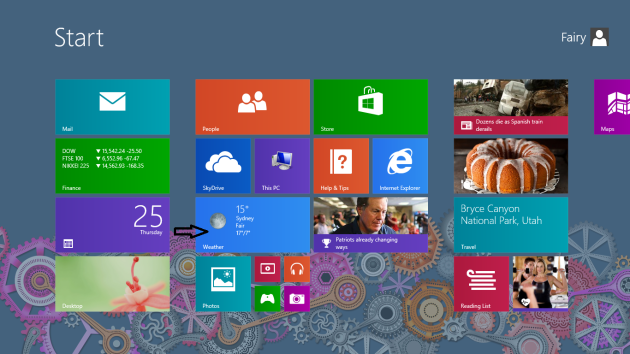 Now your system is more secure due to the presence of "Windows Defender" in Windows 8.1. It was not available in its previous version. You can use your system without being worried about the external and internal attacks of malicious viruses, malware, spyware and trojans.
In Windows 8.1, the users would be able to use 3G/4G connectivity and they can use their device as a portable hotspot. The users of Windows 8 could not get this feature.
Lock Screen Settings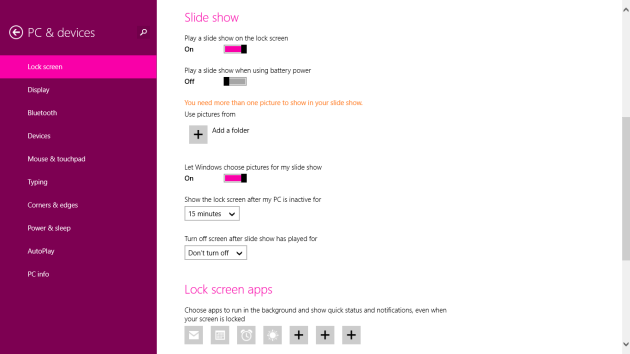 The users of Windows 8 should be well versed that the lock screen in Windows 8 could be used for showing the family photos to your friends while in Windows 8.1, the users would be able to use this feature to a greater extent. Now Lock Screen can be used for a slide show of your desired picture albums. You can transform your system into a photo frame by changing some settings in the Lock Screen of Windows 8.1. It will show you the slide show of your desired photo folder even without unlocking the PC. Lock Screen in Windows 8.1 provides you ease for answering any urgent call at Skype even without unlocking your system. It is a great addition to the users who do not want to fiddle with a passcode to unlock their system.
Start Screen Evolution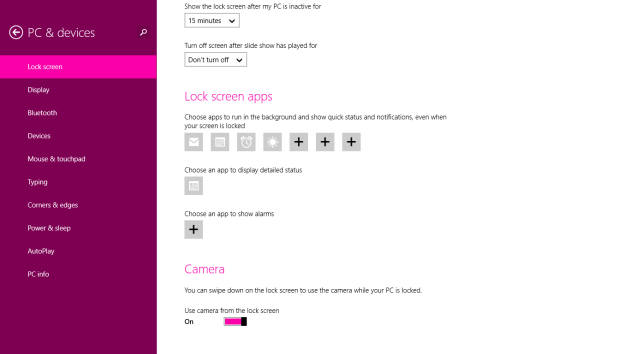 If you compare Windows 8 and Windows 8.1, you will clearly notice the evolution of the Start Screen in Windows 8.1. Microsoft has added more background images and colors for Windows 8.1 Start Screen even some of them are moving images. You will notice a visible change in the pattern of colors and background images that have been added to Windows 8.1. You can try different color patterns for the background image and can set your desired pattern.
Addition of New Tile Sizes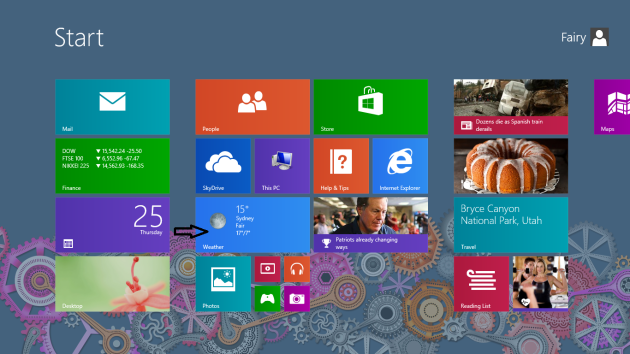 In Windows 8 there were only two tile sizes available for the users. In Windows 8.1 the users will find the addition of two new tile sizes. Now the users have more options to resize their tiles in Metro Start Screen. See the resizing of Weather tile in the images shown here. You will see how you can change the size of the Metro Start Screen tiles by using four options in Windows 8.1. Isn't it great for you to have two more resize options? Surely it is.
A Refined Start Screen of Windows 8.1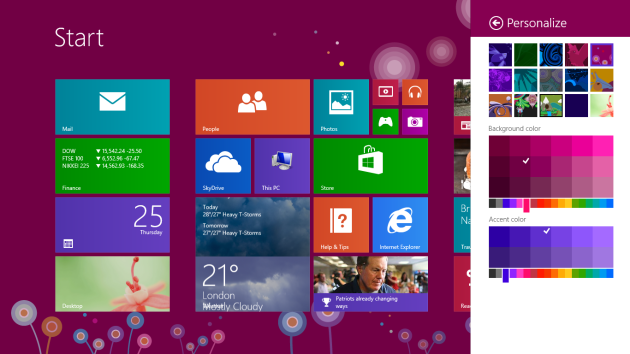 Windows 8 start screen was not so refined to have the capability of working very well with different sizes of screen, but Windows 8.1 is capable of working effectively in all of the screen sizes. It has been more refined by Microsoft to scale very well on even an 8 inch tablet to a larger device up to 27 inches. It is a great feature that makes Windows 8.1 a great platform for the users and enhances the excitement of the users.
Latest Version of Internet Explorer
[ad1]
The users of Windows 8 have used Internet Explorer 10. Microsoft has added the latest and improved version of Internet Explorer in Windows 8.1, i.e. Internet Explorer 11. It enables you for a faster and quicker loading of pages and a smooth performance. Now you can open as many tabs as you need and all of the open tabs can be viewed in IE 11.
In short, Windows 8 was not that much improved platform for the users, but Windows 8.1 provides its users a lot of new features and functions and the users will enjoy while using this amazing upgrade from Microsoft.
This post is a Guest Post by good friends at [do l="http://techmell.net/"]TechMell[/do]