Pakistan's smartphone revolution
Assalamualkim/Hi !
After the emergence of modern technologies in the field of information technologies (IT), mobile phone technology has attained a new form. Pakistan's smartphone revolution in the shadow of Mobilink and HTC !. This new technology is called "Smart Phone".There are 105 million SIMs in operation in Pakistan right now and phone density is 63% (according to PTA, other estimates from different institutes provide a lower figure), but smartphone usage is limited.Mobilink with the help of HTC is trying to introduce a revolution in the field of Telecom in Pakistan
We will discuss
Mobilink in Pakistan.
Why HTC ?
Revolution in Telecom | Mobilink
Conclusion.
Mobilink
A subsidiary of the Orascom Telecom Holding, is Pakistan's leading cellular and Blackberry service provider. With more than 31.6 million subscribers, Mobilink maintains market leadership through cutting-edge, integrated technology, the strongest brands and the largest portfolio of value added services in the industry, a broadband carrier division providing next generation internet technology as well as the country's largest voice and data network with over 8,000 cell sites.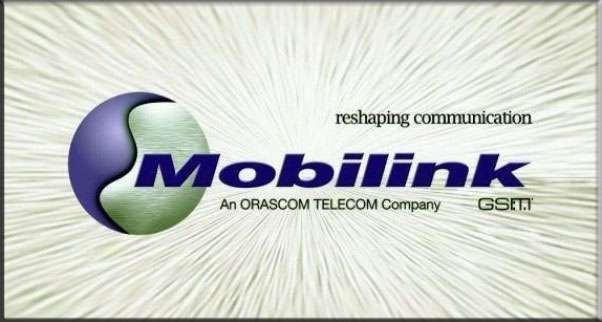 HTC
Joining hands with HTC smartphone manufacturer has made Mobilink to stand different from all other Pak-Telecom Companies.HTC or formally named as High Tech Computer Corporation is a leading smartphone manufacturing company which specialized in Windows Cell phones and in some past years it started implementation of Android Framework.With due efforts , in 2010 HTC was listed as the 31st most innovative company. Smartphone is what it specializes in :).HTC has rolled out a lot of award winning phones in the market like
HTC HD7 (First wp7 Launched by Mobilink , in Pakistan)
HTC Sensation (First Android Launched by Mobilink ,in Pakistan)
HTC Desire HD
HTC EVO 4G World's first 4G phone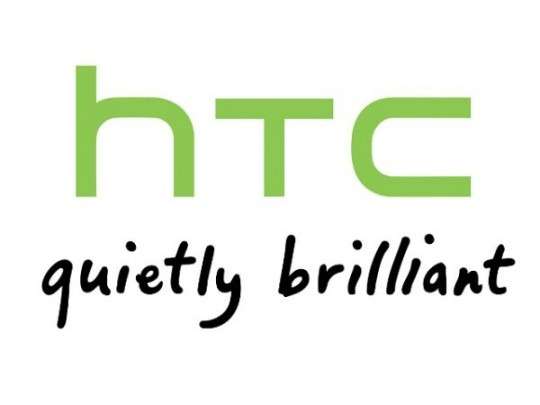 In Pakistan there were some third party retailers who were offering Android products , this was causing a big hindrance in the way of latest Android gadgets . Mobilink took the first step , launched the first Dual core, HTC Sensation in Pakistan in the same month it was launched worldwide.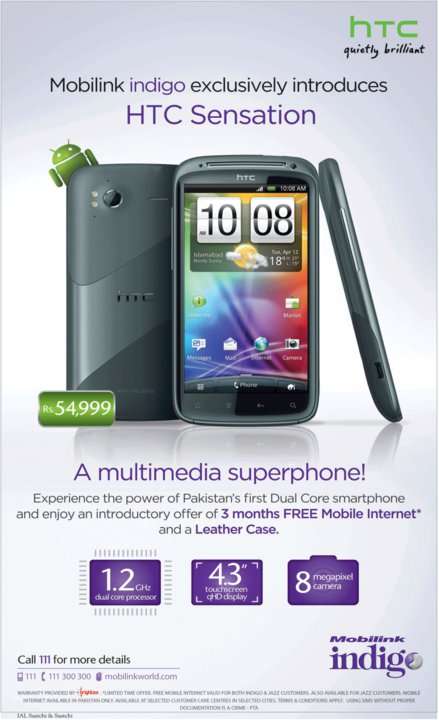 Facts & Rumors
 Mobilink seems to be working hard bringing latest Android cell phones through HTC in Pakistan and not only Android cell phones but also has  launched the HTC HD7  a Windows 7 Phone.
Mobilink  and HTC ,one to provide the best quality internet and other to provide the best smart gadgets , will introduce a new revolution in the field of telecom.Making Pakistan a part of global village.
The launch of 3G services in Pakistan is soon expected , some tech guys mentioned Mobilink in the lead work , may be HTC will be helping in future with this issue too? then we can expect LTE soon enough.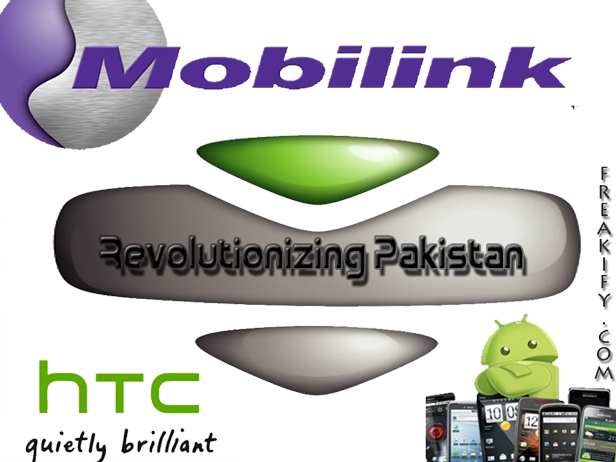 Future Horizons
Mobilink with HTC will work out to launch more and more latest cell phones in Pakistan every year and at-last every month may be!
HTC will produce custom handsets assisting Pakistani executive people to have DIGITAL ASSISTANTS in the form of android , featuring live streaming of movies, matches and mobile reception of WiMax.
It will eventually build up more Android Developers stream n Pakistan , surely Mobilink will be supporting such tech guys.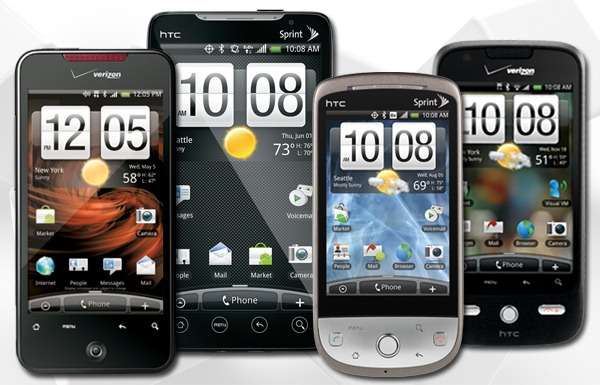 To put all the discussion in a nut shell , Mobilink with HTC can introduce a revolution of technology in Pakistan ,which would
Help Android & windows phone developers to grow more professional and take the worldwide lead.
Get a lot of unemployed people JOBS by either opening HTC official franchises in Pakistan or through the demand of custom Android , Windows applications developed by free lancers.
Let's just pray may Mobilink succeeds in its goal towards the up-lift of Telecommunication in Pakistan !
If you liked the article share it with others on different social networks !
Subscribe to our mailing list ! Ask if you have got any queries !
 [ad]
[ad1]