Over the years as we have seen the technology grow similarly, we have witnessed that the mode of transaction has been modified accordingly. In the past any kind  of business dealing and transaction was done physically but was restricted. But the advanced technology has not only brought people close but has made business dealing way too easy. The concept of online shopping find its roots from this development. We have seen people buying and selling plenty of stuff daily. This may belong to any kind of product but they are excelling and progressing and taking their business to a next level.
When we think about any food then three most common words we come across is dine in, take away and delivery. The facility of delivery food of your own choice at your door step is very comforting. Your favorite food is just a call away. But have you ever thought of ordering your food online??? No!!! But now I am sure that after reading this post you will be introduced with a new concept of delivering food at your door step.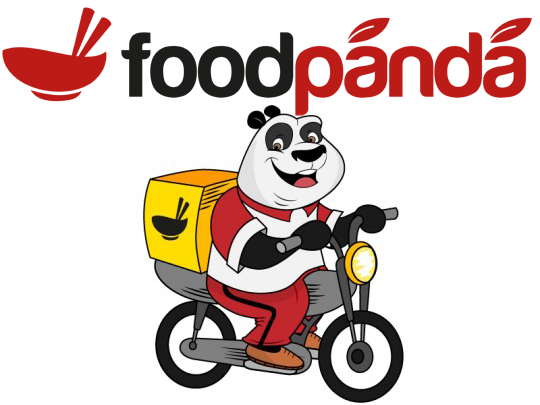 Order Food Online in Pakistan Foodpanda.pk
[do l="http://foodpanda.pk"]Foodpanda.pk[/do] is that glorious namewhich has come up with the brilliant idea of ordering food online. Isn't super exciting??? Now you can order your favorite food from your favorite restaurant anywhere in your home or office. Be it be dinner, lunch or some other occasion, Foodpanda is right there to the rescue your hunger. The concept behind this idea is the fact that the delivery of food should be be easy, fast and fun. In a very small period of time Foodpanda has rose as the best mode for ordering food online.

They are offering you the best quality of food from some of the best restaurants in Pakistan. Initially, they are providing their services in the four cities of Pakistan i.e. Islamabad, Lahore, Rawalpindi and Karachi and is getting an excellent response. Whatever is your mood, Foodpanda.pk will cater your hunger in the best possible way. Get to work now – Order Food Online in Pakistan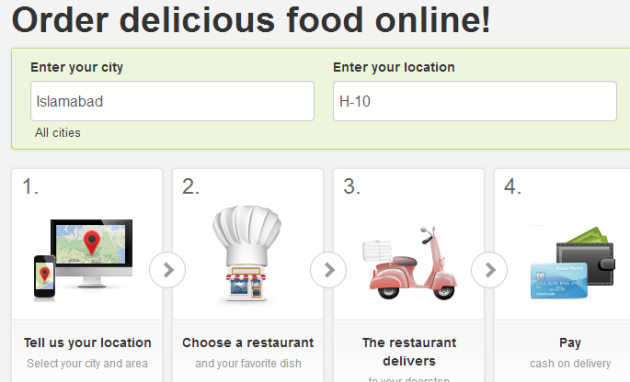 How to Order Online?
Ordering food online via Foodpanda.pk is very easy and simple. Once you open the homepage of the site you will place your order by entering the city and area where you are currently. After this step you will be directed to the next page where you see a long list of top rated restaurants near your location. Once the restaurant is selected you will place your order by picking your favorite food including appetizers, main dishes, desserts and drinks. Once you are done with this step your order will be immediately forwarded to the selected restaurant. Your order will be processed and delivered to your exact location in a short while.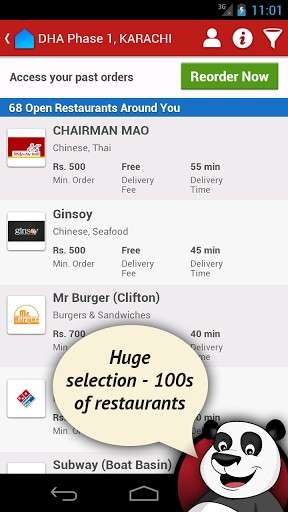 Foodpanda's Mobile Application:
This is not the end of the story. Foodpanda has gone one step beyond in its services as their main aim is the comfort of the users. They have launched their Mobile Application which works effectively on all  iOS and Android devices. This allows you to order food online anytime from anywhere.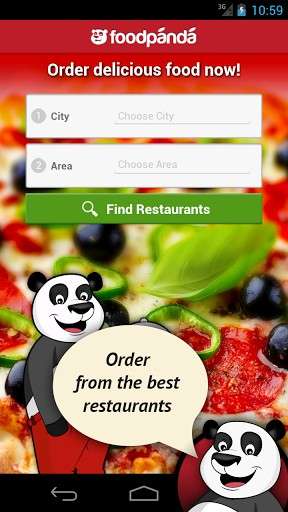 Conclusion:
So all the food lovers must try this out. I am sure that this online service is the best so far and has never disappointed its customers ever. So visit foodpanda.pk and dive into some yummylicious food items.
[ad1]