Some of the greatest things in life fall in two categories ones that help protect you from online scams, tricks, gimmicks and anything else that can damage your system and leave you computer-less – if not jobless. And, of course, ones that are free.
That's why Kepard, one of the world's most trusted providers of computer protection, is offering one of the best encryption and protection services for users totally free of charge for 5 lucky winners. Per contest rules, each winner will be entitled to a totally free premium VPN account for three months – a full 365 days of top-end protection.

Kepard has long been renowned as one of the most progressive and innovative players in the game, and for those of you looking for the best VPN service for the first time, you'd be wise to do it with Kepard – and with this contest. Their service is compatible a wide variety of devices and operating systems seamlessly, so you won't have to worry about what hardware you have or what types of programs you run.
Kepard's got you covered.
How Badly Do I Need This Protection?
 VPN protection is like all forms of insurance – you don't need it until you need it. What happens when you do? Your computer crashes? Your system fails? What if it's a work computer? Who's property it is aside, what if it's the computer on which you've done all of your work and stored all of your files? What then?
You probably should have gotten yourself covered quite some time ago. It's OK that you didn't. But why let past mistakes linger? And if you're going to correct them, what better time to do it than right now – right in the thick of this generous giveaway.
Not only will this help you keep your system running, but Kepard's state-of-the-art VPN services can also help with privacy. That is, no one other than you will have access to your files or the ability to see what you've been working on.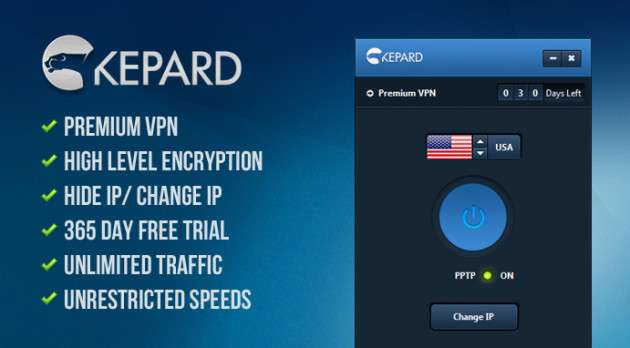 How to Enter the Contest:
[ad1]