You start up a website but you're not making any sales. You may spend a ton of time and effort trying to get everything perfect, but if you're not going about it the right way, you simply won't get noticed. Many people, especially those with little to no experience in this area, are often clueless as to why they are experiencing these problems. Even if you have something quite unique to offer, if you're not standing out, chances are it has a lot to do with your page ranking. You can learn how to increase page rank, with some time and effort on your part.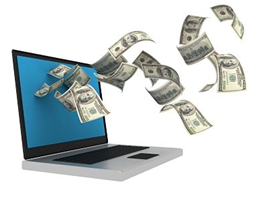 What is Page Rank?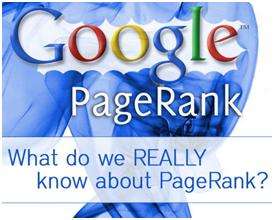 One of the first things to learn if you want to know how to increase page rank is the meaning of page rank. Page rank was introduced by Google, once Google see a webpage with lots of popular backlinks then they increase the page rank which means the webpage has very high standard content. You want as high a page ranking as possible.
There are hundreds of thousands of different websites out there and no matter what you're selling; chances are there are a ton of other people just like you. You need to stand out from the crowd and that means getting your site seen too.
How to Increase Page Rank overall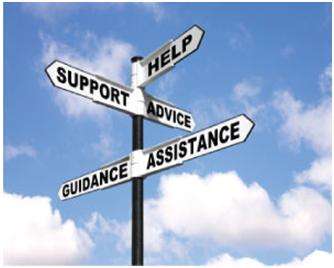 One of the best ways to improve your page ranking involves blog commenting. By acquiring backlinks by leaving comments on the right blogs, you can significantly improve your Google page ranking. You can also improve your page ranking by improving your social media profiles. You are your brand.
You represent your company and you can utilize the social media sites to your advantage if you do it right. The more people you talk to and communicate with, the more people who will hear about your business and what you have to offer. This creates interest and in turn, more people are going to visit your site. Always continue to work on your social media sites, whether you devote a couple hours a day or a week, the most important thing is that you keep working on them.
The more connections you make, the more you get yourself out there and the more your brand gets recognized as a result. From Twitter to Facebook, this is one of the most important steps if you're trying to increase traffic to your site and improve your page ranking.
To learn how to increase page rank, you also need to fill your website with proper content. You don't want to ramble on and scatter keywords on around your page. You have to be strategic when using keywords and adding content to your site. If you can, hire a professional web designer or content writer who can produce the best results for you. When relevant keywords are placed properly in the content on your site, you will almost immediately notice a surge of traffic to your site. As long as you keep up with this and provide fresh, new content on a regular basis, not only will your customers be loyal and continue coming back, but you will also notice you are constantly bringing in new customers as well.
Avoid Keyword Stuffing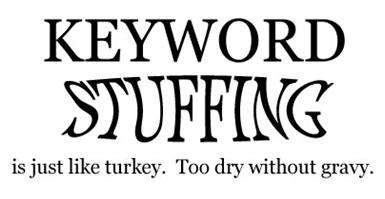 Don't fall for any of the schemes or fads out there. Some people tell you to fill the pages of your website with keywords, but this will actually do you more harm than good. While a few, strategically placed keywords are essential, overdoing it will make your site look spammy, and that's never good for anyone.
Also to learn how to increase page rank, proper linking is always a must-have. Internal and external links are very important, and help in the calculation of your page ranking.
Learning how to increase page rank doesn't have to be as challenging as it can seem at first. With high quality content, site submitting, fresh new content on a regular basis, and strategic linking for how to increase page rank, you will be amazed at how significantly you can increase your page ranking on Google and will start to notice more targeted traffic coming to your site. Your sales will increase and your business will prosper all because you were willing to put in a bit of time and consideration. Remember, this is your business and you should be willing to do what it takes to improve it and increase sales. The big problem is that most business owners just don't know where to get started. They know they want to improve the page ranking of their site, but don't have the experience in this area and are stuck.
Guest Posting Generates Traffic and Backlinks

Guest posting plays a big part if you want to increase page rank. By guest posting, you are presenting yourself to a whole new audience of people, specifically those in your particular niche, which means they are likely to be interested in what you have to offer. The more people you introduce yourself and your business to, the more chances you have of making more sales.
Be Consistent and Update Content Regularly

Always update your website if you want to increase page rank. Customers want fresh, unique content and want a business that is constantly offering new items. If a customer shops at your site one day and six months later nothing has changed, chances are they will go somewhere else to do their shopping. Not only does adding new items and fresh content keep things fresh and interesting, but it also shows that you are willing to put in the time and effort it takes to keep updating.
Play By the Rules, no Black Hat SEO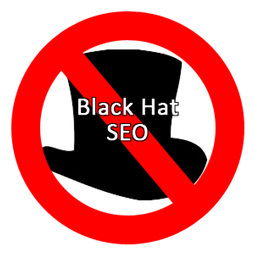 Remember, no matter how badly you want to increase page rank, you should never use illegal tactics. This puts you at risk of getting in serious trouble and can also mean serious damage to the reputation of your business. There are enough effective techniques you can rely on to improve your site's page ranking the right ways, and using illegal tactics can get you banned from Google permanently. This is really bad news for your business and is something your business may never recover from.
Proper website architecture is necessary in order to achieve the highest page ranking. Otherwise, your pages and content will not be indexed properly, and thus not show up as high in Google rankings as it could. This is another reason why hiring a professional web developer can be helpful. It takes the stress and worry off your back and ensures you are getting the best results because the work is being done by a knowledgeable, skilled individual. Although you do have to pay for the services of hiring a professional, when you consider how much more profit your business will be bringing in, you can see that it is more than worth it. You can either hire a web developer to come on temporarily and complete a few tasks, or hire one on for the long-term that you can continue relying on into the future as well.
They will help you make the important changes to your website to increase page rank and start getting your business the attention it deserves.
Going the right route may not be the easiest way to improve your page ranking, but within six months to a year or more, you will start to notice some incredibly positive changes. The good news is that this is something you can continue to work on, as there is always room to advance and improve even more. Talk to other business owners you know to get more ideas.
Getting Customers to Stay

Getting customers to your site is one thing, which you do mainly by improving your site's ranking. It doesn't end there though. Once you have someone at your site you need to know how to keep them there. That means creating a professional looking, easy to navigate site that someone will want to stay on and browse through. If your website has crazy blinding colours, a mess of content that is hard to understand, has spelling errors or is completely irrelevant to your business, it's going to drive people away.
Simple Design makes it Easy for your Visitors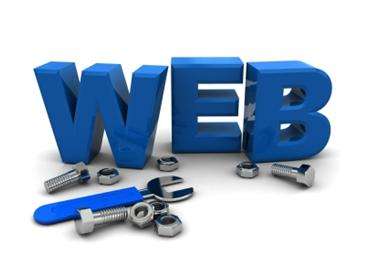 Take a minute to consider what you look for when shopping online. When you're browsing online, you want to find exactly what you're looking for and you want to get your shopping done promptly and easily. When you're comparing different sites, you'll always turn away from those that are hard on the eyes and difficult to navigate through. Even if they have great products, you're not going to trust them and certainly aren't going to want to give your credit card information over a site that looks amateurish.
Not only is it important to get the page ranking for your website high, but also you need to keep up with your website and make sure it always looks its best, so you keep the interest of customers and make more sales.
With these tips in mind, whether you just started your website or this is something you've been working at for years, you can dramatically increase your page rank. These are all great tips that can be extremely helpful if your goal is increasing your page rank, which is a goal for any business owner. If you start up your own business, of course you want to draw in traffic and have people take notice. Only by having a steady stream of traffic can you be successful, showing customers the products or services you have to offer.
Images in this article
This post is written by Larry from UK who helps others with internet marketing, making money online & SEOat his blog larrysincomeblog.com where he also wrote about how to increase page rank